About
We are a team of Internet Security Experts specialized in advising you on how to choose the most reliable and best-performing VPN services.
To compile insightful and truthful reviews, we conduct manual research by buying and testing various VPN services and reporting our findings to you.
Authors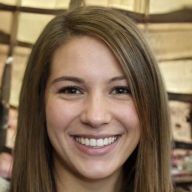 Stefany Anderson
Technical Writer,
Visit My WebSite
Techno-copywriter, Privacy, Internet Security
Our mission is to keep you 100% safe. Our thorough comparisons, product ratings, and unbiased reviews will help guide you away from hackers while revealing the best providers suited to you.
While it's no secret that every brand ranks themselves humbly superior to others, we investigate between the lines by studying company information, conversing with developers and customers, and manually testing the speed and functionality of various VPNs.
Our expert staff composes real reviews for legitimate VPN services. Additionally, we factor in pricing, privacy, and customer experiences in our review process before delivering a verdict.
Advertiser Disclosure
We do not hide the fact that we may receive compensation from some VPN services, but this does not affect the quality of our reviews. We publish real user reviews, including their ratings. If you have any questions about our rating system, please contact us via the contact form.
Write us
Contact Details
Social Networks