Surfshark Review : Truly Fast and Cheap VPN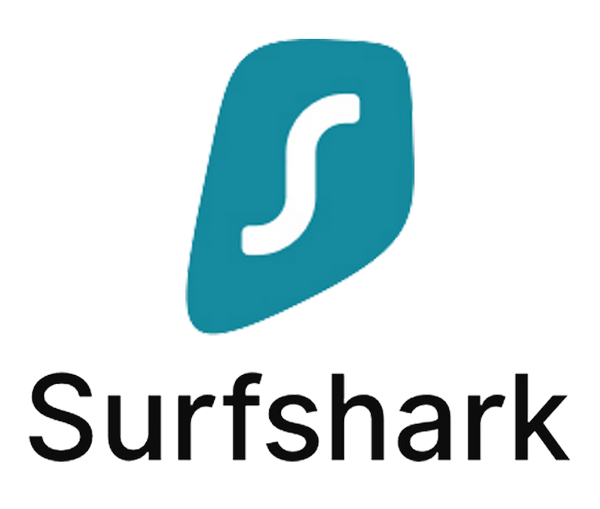 Rating 4.2
Our Rate #4 from 39 Of All VPNs
Features Review
General information
Surfshark is a registered trademark of Surfshark Ltd, which became registered in March 2018. Little is known about the company as it is registered offshore in the British Virgin Islands. Information about the founders and activities of Surfshark Ltd is also not disclosed in open sources. Additionally, Express VPN has been registered on the same British Virgin Islands.
| | |
| --- | --- |
| Jurisdiction | BVI |
| Dedicated/static IP | |
| Simultaneous Connections | 100 |
Pay attention to the lure of connecting an unlimited number of devices. Yes, this is employed to attract new users, and as the provider becomes more popular, the feature will likely be disabled for new users. The provider asks not to abuse this opportunity but writes that they cannot control this, so they hope for customers' honesty.
Best to use for
NoBorders is the only way to bypass VPN blocks. Each protocol leaves its unique trace by which it can be tracked, and such a connection can be blocked. NoBorders alters these protocol traces and makes it "invisible." There are very few VPNs with obfuscation, and even fewer manage to make them work efficiently. Surfshark is one of them.
| | |
| --- | --- |
| Works in China (stealth-servers ) | |
| Obfuscated servers | |
| Unblocks Netflix US | |
Please note: Surfshark on Android does not offer obfuscation in China yet; only a Windows app works, but the team promises to fix it soon. For now, Express VPN is the best choice for phones in China.
Pricing and Plans
Price is what makes Surfshark's download offer especially attractive. Additionally, if you reside outside a country with strict Internet censorship, you can obtain standard protection for all your devices while unlocking additional VPN features for only $1.99. Surfshark is available at a monthly fee of $11.95, and refunds can be requested at the first's month-end.
| | |
| --- | --- |
| min price | $1.99 |
| max price | $11.95 |
| max discount | 83% |
| Money back days | 30 |
| Free Version Available | |
| BitCoin accepted | |
| No Credit Card Trials | |
It would be best if you did not try to download cracked Surfshark VPN, codes, accounts, mod, cracked apk, keys, torrent, and so on. The service has excellent encryption and protection, and such offers are scammers' tricks. If the price is an issue, check out our roundup of secure free VPNs.
Privacy & Security
The service still has some security problems, but they are insignificant for 99% of users. The Windows version of Surfshark is 100% secure if you are using the IKEv2 protocol, but it's better to enable Kill Switch in the settings if you choose OpenVPN. But Linux software regularly shows DNS leaks. If you need a 100% secure VPN specifically for Ubuntu, we recommend using NordVPN.
| | |
| --- | --- |
| Integrated Kill Switch | |
| No Log Policy | |
| DNS leak protection | |
| Double VPN servers | |
| 256-Bit Strong Encryption | |
| Onion Over VPN | |
| Split Tunneling | |
Logs are not kept, and the provider is not obliged to do this. Surfshark VPN doesn't know what you are doing online.
Servers and Speed
Surfshark increased its coverage from 50 to 61 countries in 2019. Right now, it outperforms even NordVPN in this respect, because Nord recently left Russia and supports 59 countries instead of 60. By the way, Surfshark still provides 2 locations in Russia.
| | |
| --- | --- |
| Servers Number | 1040 |
| Servers in Countries | 64 |
| Blocks Ads | |
| Bandwidth Caps | |
| p2p Torrenting | |
All popular countries are supported (e.g., USA, CA, NL, JP, DE). Less popular countries are rarely found among VPN providers today, such as RU, KZ, and others.
All Surfshark servers support P2P / torrenting. But if you want to be sure that the server you choose is suitable for torrenting, enter "p2p" in the location search bar.
Customer Support
Surfshark offers fast, friendly, and helpful customer support with 24/7 live chat and an affordable ticket system. There is also an online help section with installation guides, troubleshooting guides, FAQs, and a knowledge base witheverything from setup tutorials to billing information.
Usually, support answers quickly to basic questions, but with technical nuances, it can be more difficult, and you will have to wait for the involvement of a specialized specialist.
Platforms and Devices
Surfshark VPN is downloadable for all major platforms. The applications are convenient and functional, the connection is intuitive, and the service is suitable even for beginners:
| | |
| --- | --- |
| Android | |
| Chrome | |
| iOS | |
| Linux | |
| macOS | |
| Windows | |
Surfshark is one of the best VPN for iOS. While it doesn't have any enormous advantages and lags behind the Mac and Windows versions' functionality at first glance, it is better than most other VPNs for this OS.
Browser Extensions
Surfshark VPN browser extensions have been independently audited by cybersecurity experts Cure53, who search for vulnerabilities in their code and review many companies. Cure53 is among the most secure.
You can launch the Yandex Browser, Opera, Edge, and others through Surfshark VPN by turning on the common client program. Split tunneling is also available.
2
3

VPN for MAC
Surfshark for MAC OS - Try it with a 30-day money-back guarantee. There are more than 1,500 servers across 60+ countries, with high speeds and absolute security due to diskless servers.

VPN for Windows
Surfshark for Windows PC is an excellent choice - an unlimited number of devices support with prices starting at $1.99 per month. Functionality is comparable to the market leaders, and a 30 days money-back guarantee is optional.

VPN for Streaming
Surfshark VPN is the choice of many streaming TV fans for streaming - it's fast and inexpensive, and you can connect an unlimited number of devices with one license. In total, there are over 60 countries to choose from!

Best VPN for Gambling
Surfshark is chosen by many for betting and online casinos: it is the cheapest option, and at the same time, it is relatively fast and stable. It is worth trying and comparing in person.

VPN for Chrome
Surfshark VPN for Chrome installs very quickly and is intuitive to use. There is a large selection of countries, one-button switching, and ad-blocking functionality starting at $1.99!

VPN for Netflix
Surfshark for Netflix can unblock more than 15 different Netflix libraries (including Netflix for the US). Try it for 30 days for free and check the speed and access in person!

VPN for Apple TV
Surfshark for Apple TV - Try it for a month for free, or buy the 2-year bundle for $1.99 per month. This solution is easy to connect, fast, and has more than 1,700 servers in 60+ countries!

VPN for UAE
Surfshark for the UAE is a good option. There are servers available in the country; you can access local content from StarzPlay, Netflix, Vuclip, Wavo, or Shahid while unlocking other world content.

VPN for China
Surfshark VPN for China is not the best choice. Applications do not work while the manual configuration is complex, frequently resulting in the inability to bypass locks. More more stable solutions include ExpressVPN and NordVPN.

VPN for Australia
Surfshark for Australian users supports five cities and more than 60 servers in the country. Acquire an Australian IP address or connect to over 60+ countries around the world. Prices from $1.99 per month!

VPN for Canada
Surfshark for Canada users has 3 locations, more than 90 servers, and access to 15 US Netflix libraries. Try for free for 30 days with unlimited supported devices starting from $1.99 from a promotion!

VPN for Turkey
Surfshark for Turkey - Obtain a Turkish IP address, evade government restrictions and censorship, and watch global content quickly and securely. Additionally, you can use this provider for 30 days of free testing.
VPN for UK
Surfshark VPN for the UK allows users to watch Netflix, BBC iPlayer Overseas, Live Streaming from the US in the UK, and protect their data from $11.95 per month or with a 2-year package starting at $1.99 per month.

VPN for USA
Surfshark for the US has over 500 server locations across 20+ US cities, and more than 1,700 servers worldwide. Users can catch up on Netflix and sports broadcasts without having their data tracked from $1.99 per month.

VPN for Torrenting
Surfshark for torrenting is a great choice and works with uTorrent and other P2P clients. The servers are also optimized for fast data exchange.

VPN for Sport
Surfshark can be used for sports broadcasts, although some servers' speed may be unstable (depending on congestion).

30-day VPN Trial
The free Surfshark trial is available only as a test of the mobile version of the application. Full packages have a 30-day money-back offer.

VPN for iPhone
Surfshark for iPhone and iPad is one of the best options! Servers in 63 countries, the ability to block ads. Try 30 days free for all devices or download from the App Store!

No Logs VPN
Surfshark does not keep logs, and the company does not know what exactly you are doing online. Even the number of devices connected under one license is not monitored.

VPN for Android
Surfshark APK for Android has over 1 million installs from Google Play, has 1,700+ servers, and is available across 63 countries and six continents. Available torrents and Netflix are supported, all starting at $1.99 / month.

Free VPN
Surfshark does not offer free use, but you can get a refund within 30 days if the service does not suit you.

Best VPN for Gaming
Surfshark VPN for games performs the same tasks as top providers: protection against DDoS, slowdown, choosing a location closer to the zones of game servers. Try from $1.99 per month!

Privacy and Anonymity
For privacy, Surfshark is only a decent option. While users can rest assured knowing their data is safe, don't forget to turn on the Kill Switch to avoid leaks.

VPN for Firefox
Surfshark for Firefox is available in more than 60 countries with over 1,700 servers. Users can connect an unlimited number of devices with only one license! Try for 30 days and get a full refund.

VPN for Safari
Safari does not support currently support a VPN extension. In order to obtain Surfshark VPN, users should download and install the full version of the software.

VPN for IE and Edge
Surfshark for IE Edge connects via a client and provides complete anonymity of your online activities and access to more than 1,700 servers throughout every continent.

VPN for Linux / Ubuntu
Surfshark for Linux is available for Ubuntu and Debian. It is easy to install by following the simple-to-understand instructions shared on the site. Download and connect to 63 countries today!

Best VPN for Chrome OS
Surfshark for Chrome OS installs as an Android app and is fast and stable. Get for $11.95 per month or $1.99 when purchasing a 2-year plan.

VPN for Router
Surfshark for router works the same as the others, supporting some models directly. You can buy a router with Surf Shark VPN pre-installed.

VPN For Germany
Surfshark for Germany has servers in Berlin and Frankfurt and guarantees secure access to any content. Try it for free for 30 days on an unlimited sum of supported devices.

VPN for Thailand
Surfshark for Thailand - Connect unlimited devices to plans from $1.99 per month! Safe, fast, and convenient with 1,700+ servers around the world.

Prices and Deals
Surfshark VPN is comparable in price to top providers: a monthly package is $11.95, but there are profitable promotions in long-term tariff plans - from $1.99 for an unlimited number of devices.
Other VPN Providers