The Best Password Managers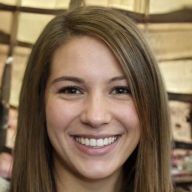 Stefany Anderson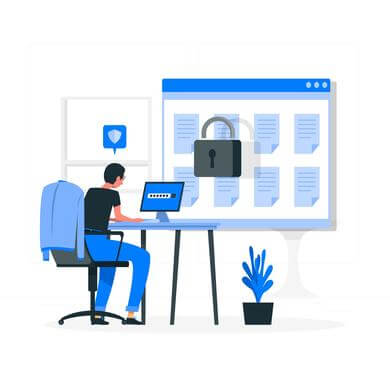 Each person, on average, has from 20 to 40 accounts on the Internet. As expected, industry experts recommend formulating different passwords for various sites, especially if it concerns mobile banking or sites connected to your payment methods (credit/debit cards, e-wallets, and online banking).
Such recommendations make it challenging to remember all the usernames and password combinations for sites. Sure, you can create a word document containing your credentials, but that's not safe, nor all that secure.
Imagine that you are looking for a document on the web. Go to the site, it looks fine; you download the file. It turns out that the file is infected with a virus, and now hackers have remote access to your computer. They open the passwords folder, copy them and get access to all your sites.
This situation is avoidable. To do this, you need to use VPN services to protect traffic and secure applications for managing passwords.
How VPNs Work
VPN encrypts your traffic. Traffic is directed to a particular secure server, and then a request to the Internet is formed. We recommend using ExpressVPN and NordVPN. These services protect Internet traffic and prevent the installation of suspicious software. To do this, the services have built-in ad blockers and their antivirus programs that check sites.
Use VPN if you want to protect yourself from hacking. Read more in our VPN rating.
TOP 5 Password Managers
Next, we will tell you about the top 5 programs for storing passwords. Let's talk about pricing, features, and supported platforms.
1Password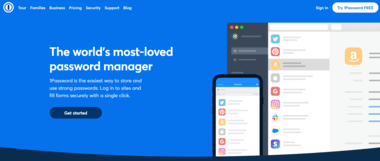 1Password runs on Android, iOS, Mac OS, Windows, ChromeOS, and Linux. There is also a command line client that works offline.
The advantage of 1Password is that it can act as an authentication app. This means that your passwords will be encrypted using a key that is updated continuously.
Also, 1Password is deeply integrated with third-party apps. You will be able to fill in the lines upon registration or login automatically.
You will have to pay $36 per year or $ per month to use 1Password. If you start a family account, you will only have to pay $60 for a year.
The service has a trial version for 30 days. We recommend using the free trial to familiarize yourself with the program before purchasing.
Bit Warden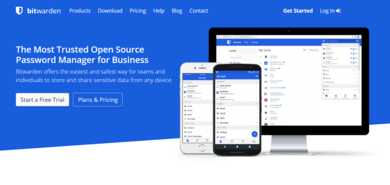 Bit warden is an open-source password manager. Programmers refine the program to make it better
Bit warden works on Android, iOS, Mac OS, Windows, and Linux. There are also utilities for Google Chrome, Mozilla, and Opera.
The client for iOS and macOS added support for Touch ID. Therefore, no one will have access to passwords except you.
Bitwarden has a trick: automatic password filling. If you saved the password to the client, you no longer have to write it down. The program will automatically fill in the fields upon authentication. You can also choose the semi-automatic filling function. With it, you can use the same passwords with different usernames. But we do not recommend doing this. Better to use a new password for each site.
Bitwarden offers free plans for regular users. If you want to improve the application's protection, you will have to buy a paid subscription for a year. It costs $10, and for a subscription for the whole family, you only need to cover $40 annually.
Dashlane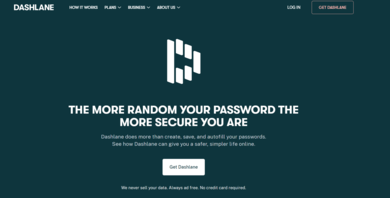 A reliable service that continually monitors your passwords and sites. If the password database contains duplicate and weak combinations, the program will suggest replacing them with stronger ones. And the sites on which you registered are checked continuously by Dashlane for hacks. If the resource is hacked, the service will warn you about this and offer to change the password.
Install Dashlane for Windows, macOS, Android, iOS, or Linux. Download extensions for Firefox, Chrome, and Edge.
The thing about Dashlane is that it's easy to switch from another manager here. The program will scan your PC and applications, write out passwords and import them into the database.
The service also keeps track of bank card numbers and remembers them, if necessary. And at the end of the month, it generates an in-depth report of expenses.
The developer offers 3 tariffs: free, individual, and family.
Free
Individual
Family
Price, per month
$0
$3.99
$5.99
Saved passwords limit
50
No
No
Number of devices per account
1
Unlimited
Unlimited
Two-factor authentication
Yes
Yes
Additional VPN protection
No
Yes
Yes
You can try the free versions for up to 30 days. After that period, you'll have to enroll with a subscription or opt-out of the developer's services.
NordPass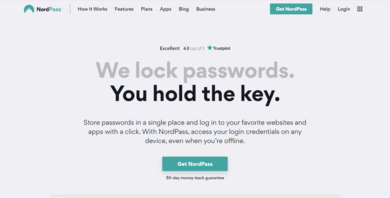 NordPass - Developed by VPN provider NordVPN. The app helps to protect your passwords from hacking.
Install a password manager on Linux, Windows, or Mac OS. There are versions for Androids and iPhones. In the extension store, look for utilities for Chrome and Firefox.
Chips NordPass - Two-factor authentication and autonomous password generation. You don't have to come up with passwords; the program will do it for you.
NordPass offers 4 tariffs to choose from: free (1-month), monthly, one year, and two years. More details about each - in the table:
| | 1 month | 1 year | 2 years |
| --- | --- | --- | --- |
| Cost, per month. | $4.99 | $2.99 | $4.49 |
| Restriction on saved passwords | No | No | No |
| Number of devices per account | 6 | 6 | 6 |
| Two-factor authentication | Yes | Yes | Yes |
| Money back guarantee | 30 days | 30 days | 30 days |
The free plan differs in that you can connect to one account on only one device. And the degree of protection is lower than in a paid subscription.
Roboform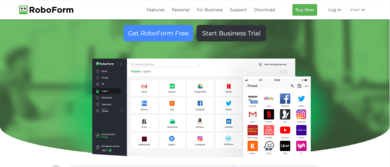 Roboform stores passwords and monitors scammers and phishing sites. The service remembers what the site's link looked like and warns if you are on a phishing resource.
Install Roboform on Windows, Linux, Mac, Android, iOS. There are also extensions for Google Chrome, Microsoft Edge, Mozilla Firefox, and Internet Explorer.
The developer offers three types of subscriptions: individual, family, and business. In the table, we have entered the prices for individual and family subscriptions.
| | Personal | Family |
| --- | --- | --- |
| 1 year | $23.88 | $47.75 |
| 3 year | $64.4 | $128.85 |
| 5 year | $99.50 | $199.00 |
The developer guarantees a refund within 30 days if you don't like the service.
Our Top Product Picks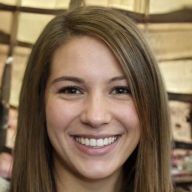 Written by:
Stefany Anderson
Technical Writer, Visit My WebSite Techno-copywriter, Privacy, Internet Security