VPN for UAE — the Fastest & Most Secure Traffic Protection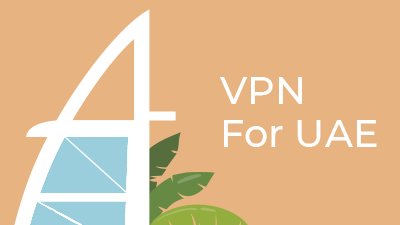 The United Arab Emirates possesses an exceptionally tight government control over the Internet. The first question that worries many tourists traveling there is whether it is possible to use a VPN in Dubai in particular and in the UAE in general.
The answer is simple: you can, VPN in the UAE is not prohibited. But the use of some applications and sites is not permitted. As a result, your VPN must be reliable enough to protect your privacy. There is no penalty for using a VPN in the UAE.
We recommend ExpressVPN—it works in the UAE and provides you with the highest possible anonymity level on the network, masking the use of VPN. And it also can unblock any content at high speed. You'll be able to use voice calls via messengers.
List of the Best VPN for UAE 2023
#1. ExpressVPN - ExpressVPN for UAE helps you bypass all online restrictions and protect your online privacy. A hassle-free 30-day money-back guarantee is provided.
#2. NordVPN - NordVPN for UAE connects to 20+ stealth servers for secure internet access in the UAE. Try risk-free for 30 days!
#3. PureVPN - PureVPN for UAE provides you with 12 local servers to choose from focused on different types of tasks and use the stealth protocol. Available for $10.95 per month and accompanied by a 31-day money-back guarantee.
#4. Surfshark - Surfshark for the UAE is a good option. There are servers available in the country. You can access all the local content from StarzPlay, Netflix, Vuclip, Wavo, or Shahid while unlocking other world content.
#5. CyberGhost - CyberGhost for UAE has 24 servers to protect your digital privacy and freedom. Connect to 89 other countries and 6,200+ servers. Try for free for 1 day.
What Services Don't Work in the Emirates?
Similarly to some other countries with strict governmental control over the web, you'd use VPN for VoIP calls—like in the case of VPN for Israel or the one for South Korea. Calls over the Internet (aka IP telephony) are very problematic in the UAE.
Basically, all of the following services don't work without a VPN:
Skype calls
Video Calls
Calls via WhatsApp
Calls via Telegram
Some other services are impossible to get accessed in the UAE, as well, namely:
Adult content sites: all websites—including the webcam sites—with this type of content are restricted.
Gambling sites with no VPN: gambling is limited. Operator's websites are not available in the country
Bids
Player sites
Some games
Why You Should Use VPN in the UAE?
Based on the information presented, the seemingly easiest solution is to censor yourself to stay within the law. However, unless you have extensive experience with the territory or are a resident, it can be a little more difficult than it sounds.
Additionally, while self-censorship may be (partial) security within the context of the law, it does not strengthen your defenses against cybersecurity threats.
Once you access networks in the UAE region, the device you are using may be exposed to breaches. Details like your public IP address contribute to geolocation and are tracked by ISPs.
In addition, with the changes to access and tighter monitoring that have been implemented in Dubai and the United Arab Emirates, there are additional systems that capture information about your device and your activity.
This means that there are channels that can be leveraged to directly access this information, as well as surveillance systems that are now eligible for attack.
The suggested method to protect yourself is to use a VPN system that encrypts and encapsulates data and promotes your privacy as your traffic is sent over the internet. A virtual private network can be used to achieve this.
Using a VPN in the UAE
Everyday messengers used by most people are blocked in the country, especially for VoIP. As a result, you'd need a reliable VPN in the Emirates for: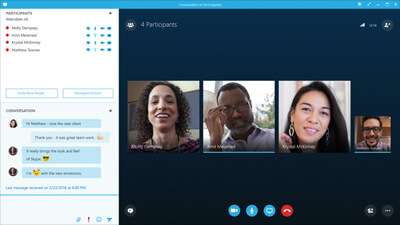 Skype
Discord
FaceTime, as well as
For calls from Whatsapp
Viber, etc.
The UAE blocks all the sites having 18+ content, gambling sites, and all content on the web is censored.
To stay out of trouble, you should only use the best VPNs for the UAE:
100% no logs: see our review (do not believe everything written on the VPN site). With obfuscation, disguising traffic as regular https occurs so that the Internet provider does not see that you are connected to the VPN at all.
Leakproof.
With encryption no lower than AES-256, additional features like Double VPN are possible.
With a feature like KillSwitch or NetworkLock will cut off the internet connection if the VPN connection is lost or the signal is too weak. The Kill Switch is an important feature to prevent open traffic from leaking into the network.
There aren't many VPNs that work well against the UAE's level of censorship and scrutiny. Therefore, when you find a reliable one, make sure to get it as it will likely work against the strictest censorship mandates, such as those in China or recall how you could use VPN for Egypt.
By the way, when you have one of the VPN apps installed, don't hesitate to apply some of the tools for ​​testing Internet speed—you'll see that none of the services lag.
Using VPN in UAE for VOIP
Travel to the United Arab Emirates (UAE) and Dubai is increasingly common. If you find yourself there for business or pleasure, you can get a bit frustrated when accessing a good number of websites and services. Thus, you'll need ​​a VPN for messenger in UAE.
VoIP services like Skype and WhatsApp are blocked, along with gaming sites like Betfair and several Wikipedia pages.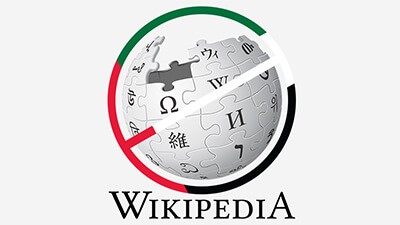 The country's telecommunications regulatory authority (TRA) imposes strict internet censorship in all areas. Surprisingly enough, the TRA is very transparent about which sites are blocked and why.
The UAE-located Businesses themselves benefit from certain content blocking laws designed to protect their interests.
The blocking of voice over Internet protocol (VoIP) content and many other messaging applications, such as Skype, WhatsApp and Google Hangouts, is due to the country wanting to protect its telecommunications industry from loss of business to those who use free communication platforms.
As such, long distance calls to the UAE can only be made old-fashioned, at least legally.
VoIP cards that are commonly sold around the country are an over-the-counter method of overcoming this ban. VoIP calling cards are a system workaround allowing users to call a remote PSTN which then connects to a VoIP system. In this way, users can make VoIP calls using the regular cellular network or even a landline.
We possess a great solution for you! Yes, all of the VPN services enlisted on this page are absolutely suitable for VoIP in the UAE!
By using the VPN services listed on this page for VOIP in the UAE, you will have a chance to save on international calls!
Most major VoIP services charge per minute for overseas calls. These rates can vary depending on the country you are calling from, which can be a nightmare if you are traveling to the UAE.
One of the most exciting benefits of using a VPN with VoIP in the UAE is the ability to change your international calling rate with just one click. You just need to change your VPN server, reconnect, and suddenly you get a new and better rate.
Free VPN for UAE: A Thing to Get Rid Of!
You'd understand that no free VPN will provide you with this protection level, especially since they are not capable of supporting calls via Whatsapp and VoIP.
Not all paid VPNs can protect you, so you'd consider top-tier providers from the most secure ones. But don't forget to also get into the Best Online Anonymity Tests.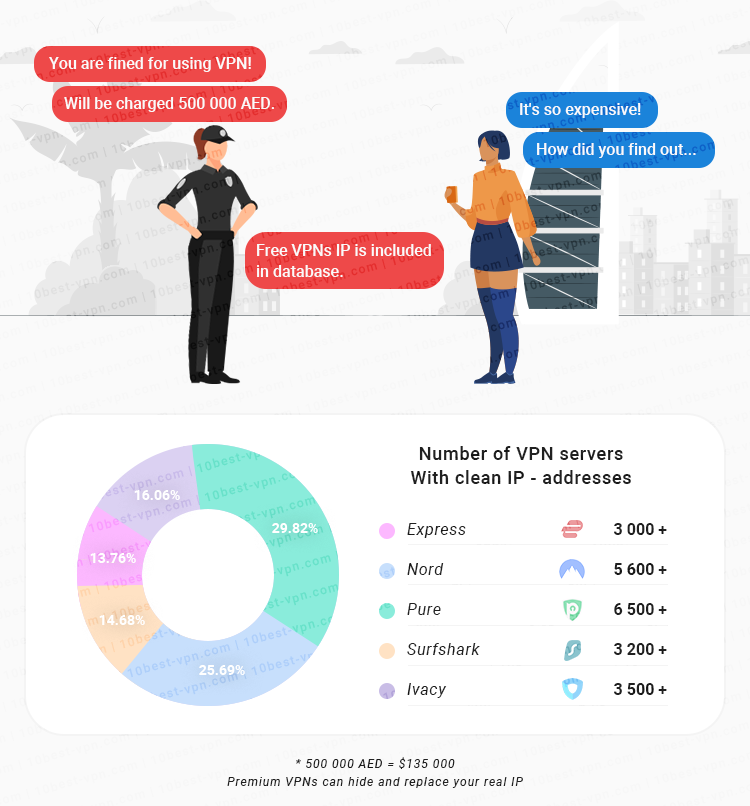 Good news: you can use them for 30 days for free (with full functionality) or buy for a long time with impressive discounts of about 60–80% off.
Do keep in mind that the free VPN for Whatsapp calling in UAE as well as the free VPN for imo in UAE is absolutely useless, for it provides a ton of the drawbacks for the users, namely:
Leakage of personal information
Inability to unblock the services
Constant ads with no result to bypass censorship
Possibility to catch a virus on your device
So, as evident, using the free VPN services is both inconvenient and fruitless.
As a result, just deprive yourself of wasting your time, and use ExpressVPN in UAE, as it is one of the most effective ways to unblock all the possible services!
Our Top Product Picks
How to Choose a VPN for UAE?
Before presenting to you the best VPNs in UAE, it seemed essential to us to recall the criteria that come into play during the selection.
Size of the Network
First, the choice will be made according to the size of the network and more specifically the number of servers or locations available.
Indeed, when you want a VPN for UAE, it is usually to be able to obtain a local IP address and unblock the forbidden sites. This is the best way to access its usual services.
Of course, you'd also look at the other countries covered so as not to close any doors. Sometimes you might very well need to geotag in a different location.
Privacy Policy Applied by the VPN Provider
Next, it is important to learn about the privacy policy applied by the VPN provider and more specifically the logs, namely connection logs and user activity logs.
In fact, these are all the traces that you leave on the web and which are likely to identify you. A no-log VPN is therefore essential to preserve your confidentiality and anonymity. Of course, this requirement is not only valid when looking for a VPN for the UAE.
Another aspect to take into consideration is the connection quality. Ideally, you maintain a stable and fast connection even when the VPN is activated.
Speed ​​and fluidity are essential to be able to continue browsing normally, to watch streaming content in HD or download files.
Functionality
Finally, it seems logical but we remind you anyway: the VPN must be functional in the country.
Indeed, some VPNs are immediately blocked by telecom operators in the Emirates (Du, Etisalat, Virgin Mobile). It will therefore be necessary to go for a VPN whose servers are powerful enough to establish a connection in the territory, whatever the circumstances.
You get it, several criteria have been sifted in order to define the best VPNs for UAEs listed next.
Connection Speed
The connection speed is the first criterion to consider in order to enjoy a pleasant browsing experience. It is good to note that the bandwidth is necessarily reduced due to the encryption of the data.
However, if you are using a strong VPN in UAE, you will hardly feel the slowdown. You have the possibility to watch the videos in streaming and in Full HD in all serenity. In the same vein, the exchange of large files in P2P will be done at the speed of light.
Security
As mentioned above, downloading torrents is an offense punishable by heavy penalties. Therefore, it is important to use an application that guarantees optimal security of your connection.
Make sure that the proposed software incorporates the main features to protect you against mass surveillance carried out by the government of that country. 256-bit AES algorithm, wide range of security protocols (OpenVPN, IKEv2, SSTP, L2TP / IPsec or PPTP, among others), Kill Switch, etc.
1. ExpressVPN
Price Range: $6.67 - $12.95. Special offer: $99.95 for 15 months
| | |
| --- | --- |
| Money-Back: 30-day free trial | Devices: up to 5 |
| Devices: Apple TV, Fire TV, PlayStation, Xbox, Routers | Platforms: Windows, Android, Mac, iOS, Linux |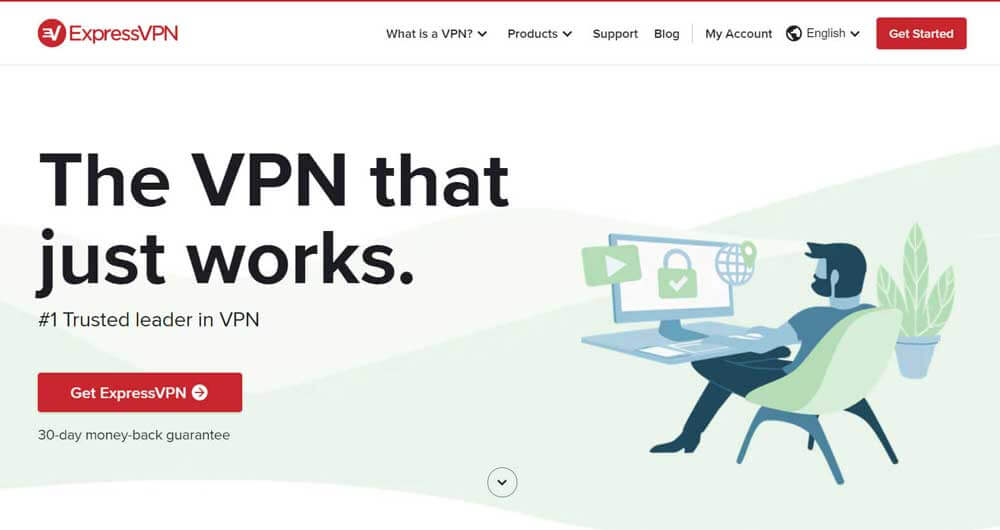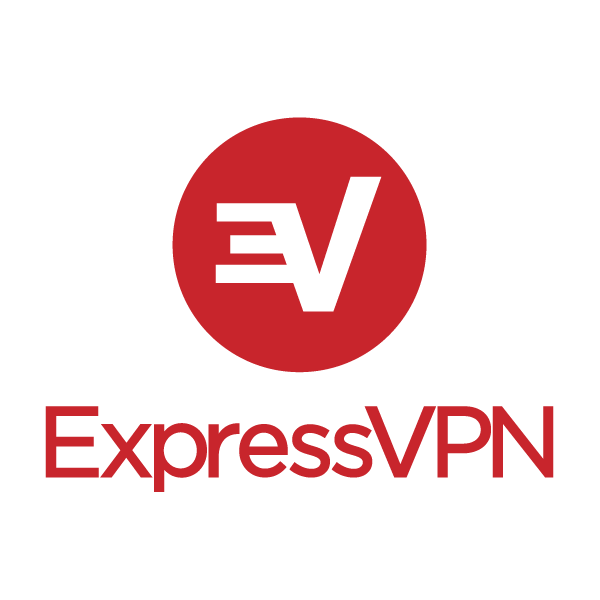 In your ExpressVPN settings for the UAE (Abu Dhabi, Dubai, etc.), you need to enable Stealth Mode to mask traffic to unblock calls and access global content and use it as the best VPN for skype in uae. VPN apps for the router, Windows and macOS, as well as the ones for Android, and iPhone with built-in KillSwitch and no leaks are supported. As a whole, this is the best VPN to use in Dubai to access Netflix and other streaming services.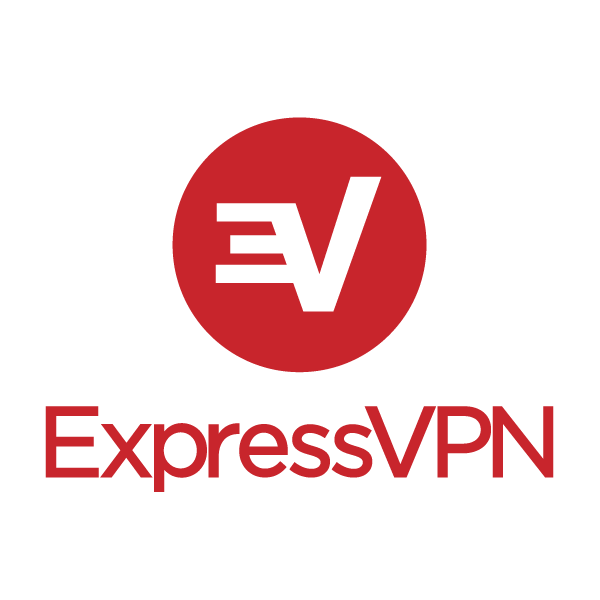 ExpressVPN
Try ExpressVPN now and get our special offer!
Save 49%
Price from $6.67
2. NordVPN
Price Range: $3.49 - $11.95. Special offer: 2-year deal with 68% off
| | |
| --- | --- |
| Money-Back: 30-day free trial | Devices:6 |
| Devices: Firestick, Xbox, Playstation, Nintendo Switch, Raspberry Pi, Chromebook, Chromecast | Platforms: Windows, macOS, Linux, Android, and iOS |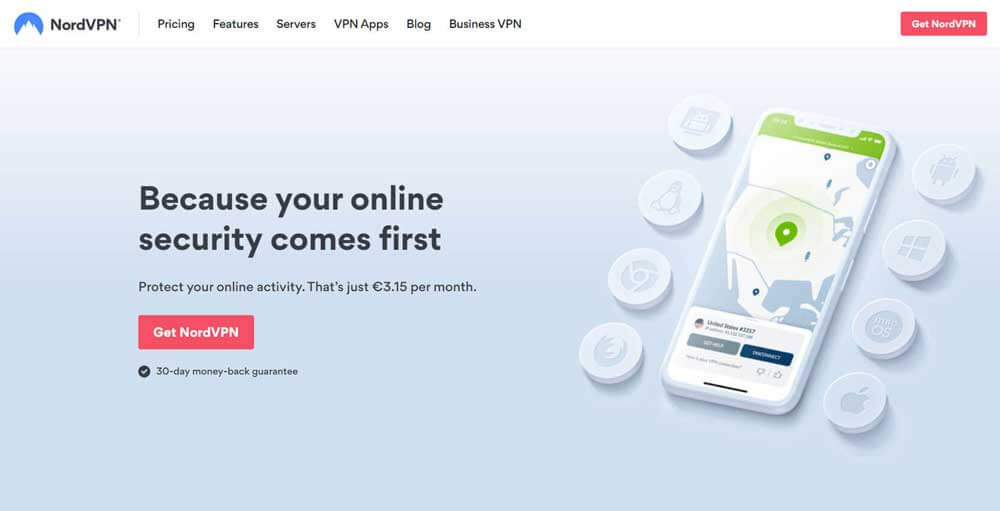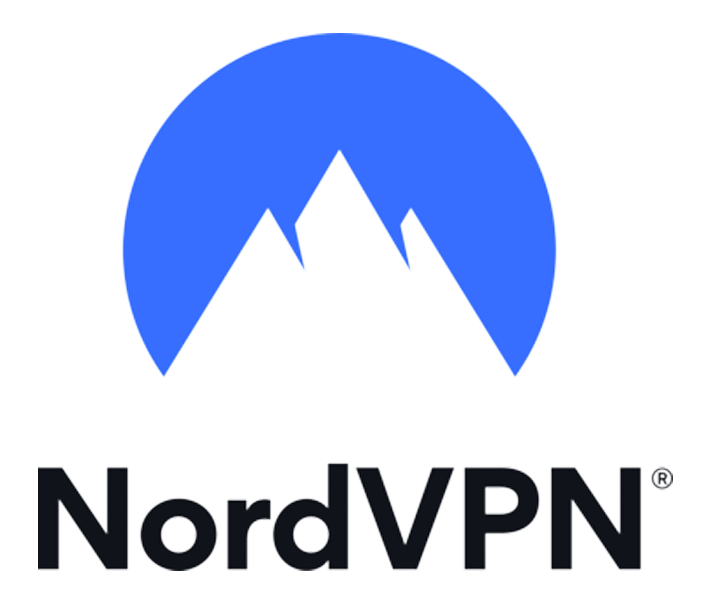 Nord is called the best VPN app for the UAE because no other provider offers this security level—as you might have faced the same with the best VPN for Turkey. Users are guaranteed anonymity and confidentiality of the connection. There are no logs on the servers because the servers work in RAM mode. The service is suitable for torrenting and unblocking streaming video.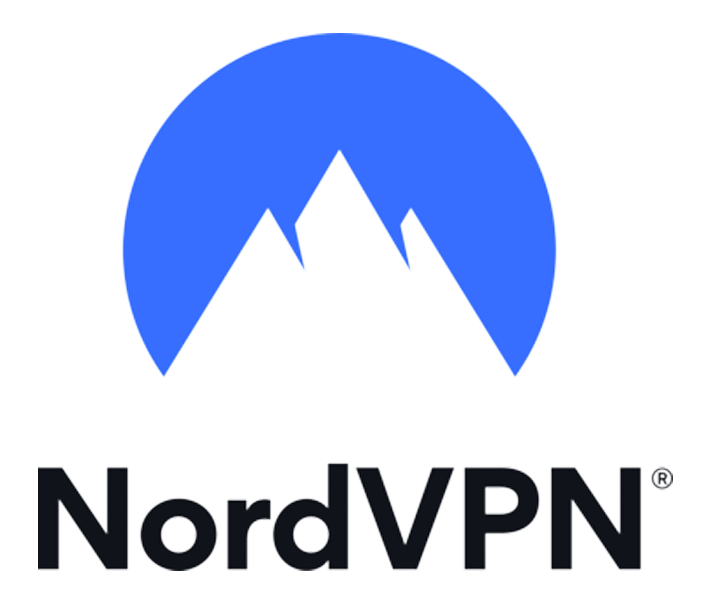 Save 80%
Price from $3.49
3. PureVPN
Price Range: $1.32 - $10.95. Special offer: 7-day trial for only $0.99
| | |
| --- | --- |
| Money-Back: 31-day free trial | Devices: 10 |
| Devices: Routers, Android TV, Amazon FireStick, Microsoft Surface | Platforms: Windows, MacOS, Android, iOS, Linux, Chrome, Firefox |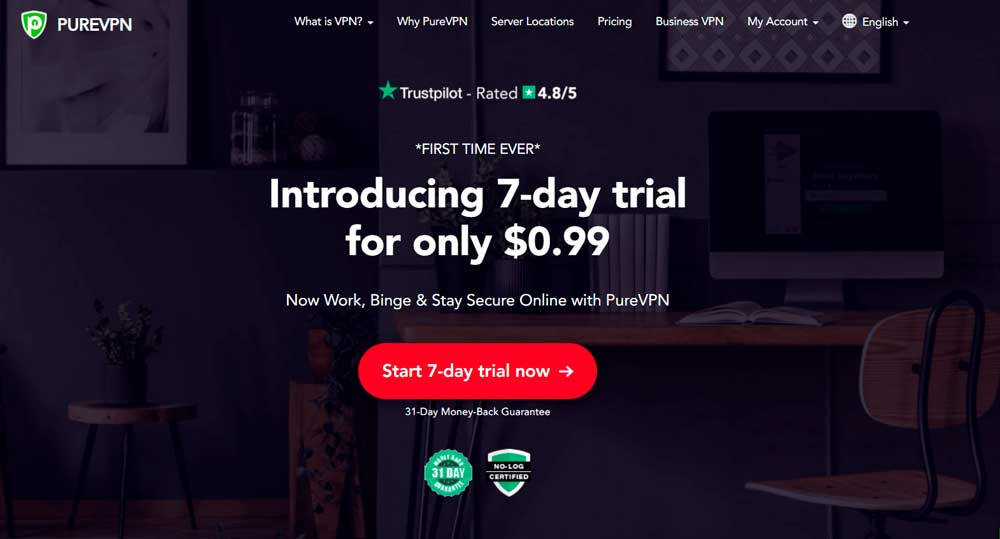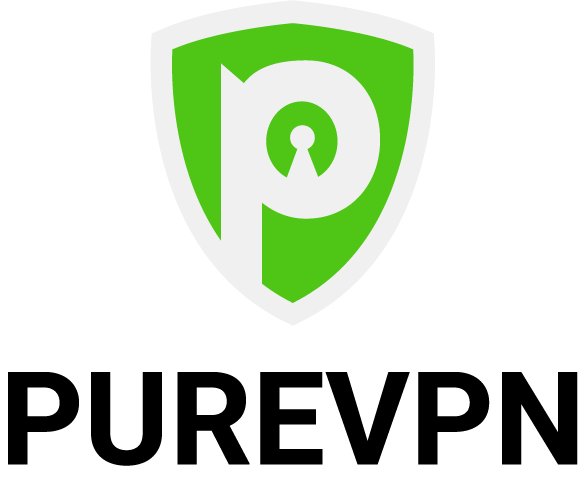 PureVPN for UAE users provides a secure connection to more than 6,500 servers across 140 countries via PPTP, IPSec, L2TP/IPSec, IKEv2/IPSec, OpenVPN UDP / TCP, SSTP, or WireGuard encryption protocols.
Cooperation with high-speed providers opened up the opportunity to use VoIP telephony (WhatsApp, Viber, and Skype), P2P servers, and access to streaming servers in the ultimate streaming quality. Before signing up for a subscription, consider trying a 7-day trial plan for only $0.99.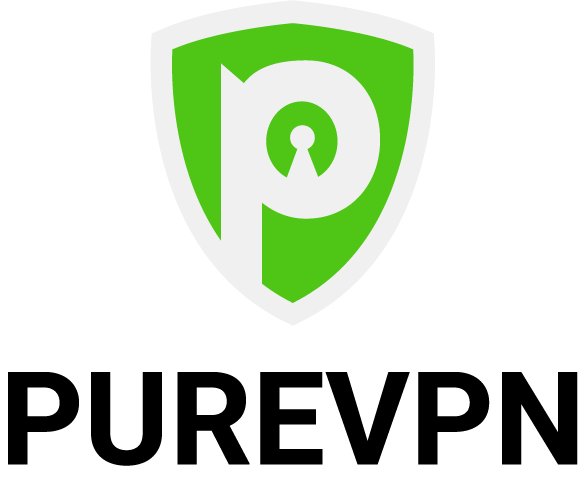 PureVPN
Now work, binge & stay secure online with PureVPN
Save 88%
Price from $1.32
4. Surfshark
Price Range: $1.99 - $11.95. Special offer: Get 81% discount
| | |
| --- | --- |
| Money-Back: 30-day free trial | Devices:Unlimited |
| Devices:Android TV, FireTV | Platforms: Windows, Android, Mac, iOS, Linux, Chrome |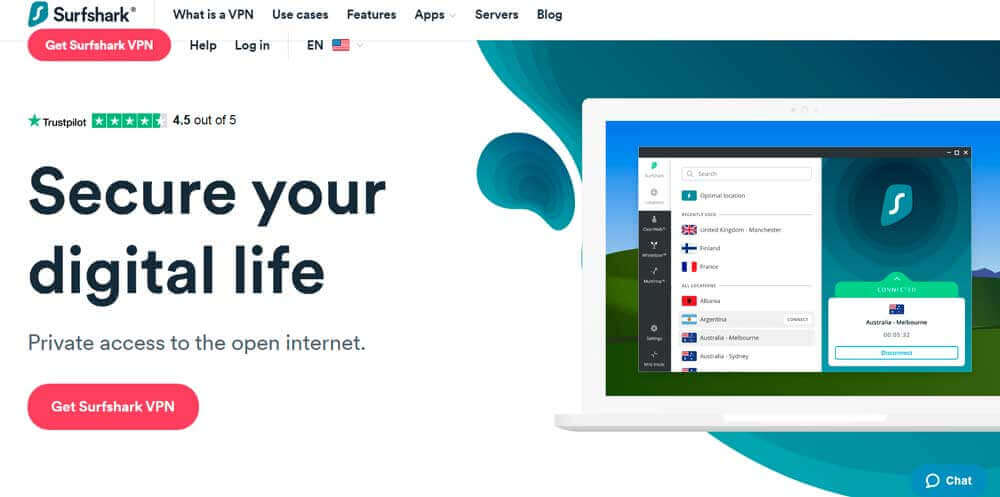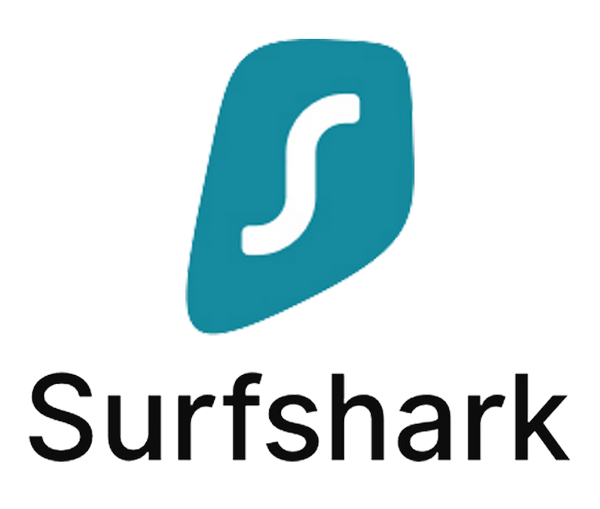 When connecting to the network with Surfshark VPN in the UAE, the service automatically selects obfuscated servers so that local providers cannot recognize the VPN usage. This technology also allows you to ignore geo-restrictions by providing access to streaming services from Netflix or Hulu. Also, Surfshark is the VPN for Viber in uae, as well!
Compared to its competitors, the brand's client stands out with double data encryption, built-in ad blocker, and double tunneling. The real value maker for this service is the unlimited number of simultaneously connected devices available. Some of the UAE residents are known to use this VPN for bitcoin, too.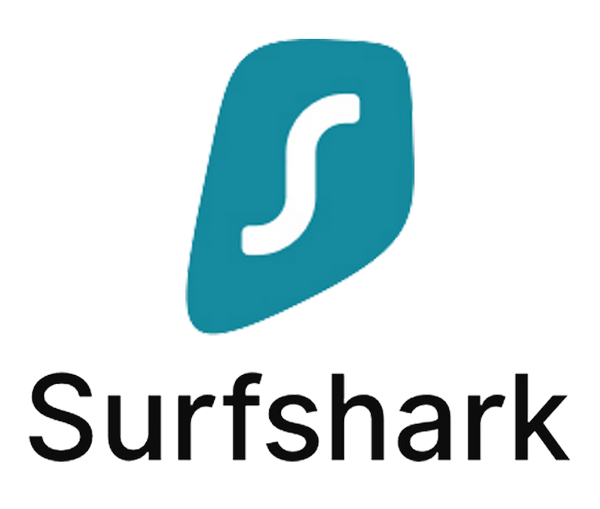 Surfshark
Protect your digital life.
Save 83%
Price from $1.99
5. CyberGhost
Price Range: $2.75- $12.99. Special offer: 3 extra months for FREE
| | |
| --- | --- |
| Money-Back: 45-day free trial | Devices: 7 |
| Devices: Amazon Fire TV & Fire Stick, Android TV, Routers | Platforms: Windows, MacOS, Android, iOS, Linux |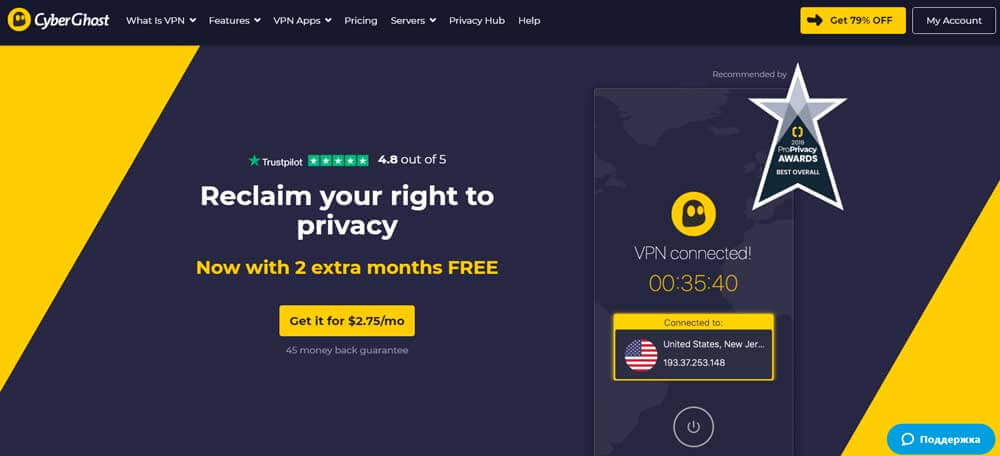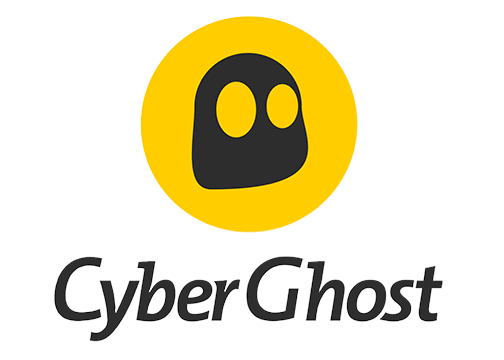 CyberGhost does not promise 100% UAE functionality with their VPN—but it is truly the best VPN for FaceTime in UAE. Despite this minor drawback, the service uses first-class data encryption associated with the OpenVPN, IKEv2, and WireGuard protocols.
To see if this service is user-compatible, a risk-free 24-hour trial period is available. Over the twenty-four hours, you can evaluate the 256-bit encryption, DNS protection, and IP leak protection and simultaneously connect up to 7 devices.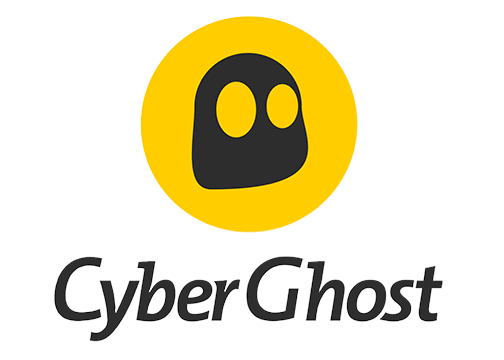 CyberGhost
Enjoy a fast and reliable VPN
Save 79%
Price from $2.75
VPN for UAE IP
All of the VPN services listed on the page follow a comprehensive no-logging policy, allowing you to access all websites, social media platforms and applications without any restrictions and without leaving any traces of your activity in the UAE.
These VPNs encrypt your connection and allow you to replace your IP address with an IP address from the UAE (or if you are in the UAE, you will receive any IP address needed), so you can browse the internet safely without worrying about the government, your internet service provider, or an indiscreet third parties may monitor your online activities.
Best Free VPN for iOS in UAE (VPN for iPhone)
The security of iOS devices, whether they are iPhones or iPads, is known to be quite reliable. However, if you are in the UAE, you would encounter the situation where you have to install a VPN service to your iOS device to use it trouble-free.
In fact, there are three essential reasons for using a VPN for iOS in the UAE: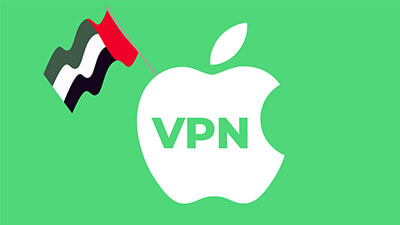 To secure your connection
For streaming
To unblock sites and applications.
So, you may always pick up one of the VPN services presented on this page to use in the UAE via your iOS device—yes, all of them are compatible with the operating system!
However, keep in mind that the free options for VPN usage are not a 100% safety and guarantee, so we strongly suggest you use the paid subscriptions. They are, in any case, priced at the most affordable level!
What Games Are Restricted in UAE?
The censorship in the UAE bans the following games for the residents of the country as well as for every person located within the country borders: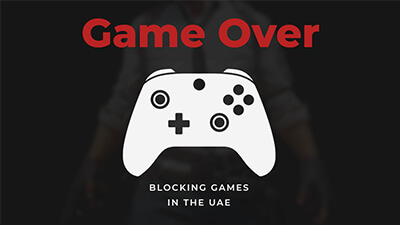 Darksiders
Roblox
God of War
Grand Theft Auto IV
Grand Theft Auto V
Mass Effect 2
Senran Kagura
Promenade Valkyrie: Bhikkhuni
The essential reasons why these games are banned in the UAE are as follows:
Contradiction with traditions and customs
Sexuality, violence and destruction of deities
Contradiction with drug use
Sexuality
Homosexuality
So, if you still seek to find a nice solution to unblock the games, you should use the VPn services, like for example, ExpressVPN to serve as the VPN for Roblox UAE!
Conclusion
The situation in the UAE has worsened from an already fertile state. While people could get some breathing space from censorship and bans by using a VPN, this is no longer possible. However, if you want to continue to have online privacy and freedom in the UAE, you can use a VPN that keeps your activity and identity hidden.
Your choice of a VPN for the United Arab Emirates is a responsible step. This is a decision that you should make with the utmost caution and a fair amount of research. Always gather as much information as possible about VPN security and privacy practices before choosing one.
FAQ
Is Paid VPNs Legal in the UAE?

All VPNs are legal in the UAE, as they are not blocked. But you may be in trouble if the police find you are using prohibited apps or visiting blocked sites. Paid VPNs are better at protecting you from these situations.

How to get the UAE IP address?

Nord VPN has servers in the UAE, which are obfuscated, so you can connect to them and change your IP.

What to do if VPN doesn't work in UAE?

First of all, check if you have enabled connection masking mode in the settings. Try changing the connection server. Next, get in touch with technical support, they will help you. VPNs in the Emirates are not blocked, so everything should work.

Can I get a free UAE VPN for Dubai?

If you want a free UAE VPN, you should take a look at our rundown of the best free VPN services. However, in this list of the best UAE VPNs, only Hotspot Shield offers free service. We strongly recommend that you use a paid service in countries like the UAE which have strict censorship laws.
Other VPNs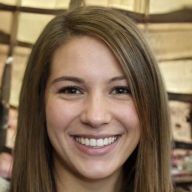 Written by:
Stefany Anderson
Technical Writer, Visit My WebSite Techno-copywriter, Privacy, Internet Security
Read Comments
I prefer not to use VPN in the UAE at all for fear of fines.

Which VPN for the UAE would you recommend? We need one for Viber and WhatsApp to work for sure.

We recommend ExpressVPN. He knows how to work in stealth mode, encrypting traffic so much that you can use Viber, WhatsApp, Skype and others again.

Why use a VPN in the UAE at all, except for instant messengers?

In a country with such strict internet censorship, a user can be monitored online. This is why it is important to use VPN with data encryption and hidden servers.

Can I get fined for using a VPN in the UAE?

VPN usage within the country is not prohibited. However, if you use the service to call via Viber or WhatsApp, you may face a fine or imprisonment for this. We recommend not to dwell on the use of VPN in the country and activate hidden servers.

Can I watch Netflix from the UAE? Someone told me to try ExpressVPN

Yes, you can watch Netflix. Full package ExpressVPN is the best option for those in the UAE

Isn't a free VPN for the UAE enough for a week trip?