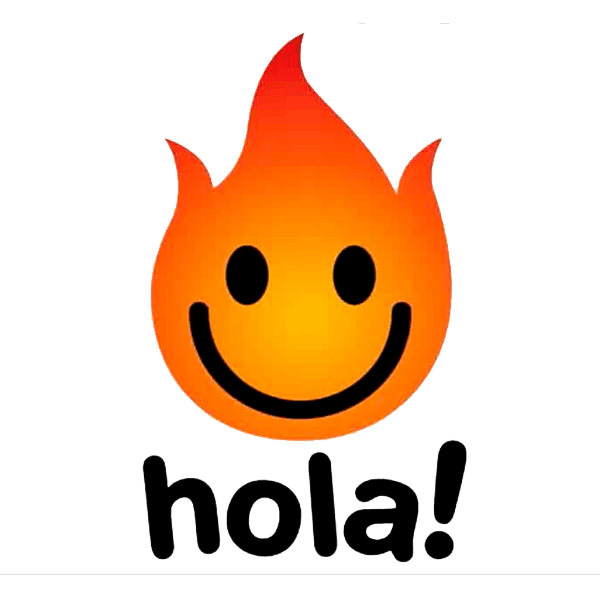 Rating 4.0
Our Rate #27 from 39 Of All VPNs
HolaVPN developed was carried out by the Israeli company, Hola Networks LTD, and was first released as an extension for Google Chrome. Since 2012, the app has been downloaded a staggering 214 million times, with hundreds of new downloads occurring daily.
Sadly, Hola keeps logs, monitors DNS traffic, and sells your data on ad pixel. We saw a WebRTC leak throughout multiple tests, while the service fails to include a simple kill switch feature.
Holda is a P2P network, meaning that traffic is distributed amongst active network participants. Additionally, this means that your IP address could be assigned to a separate active network participant while you may receive theirs. This practice is unsafe, as other users could be actively breaking laws under your IP address (yikes!).
This occurrence is just a theory either; a similar situation happened in 2015, where Hola sold user traffic to a Luminati hacker group. As a result, hackers attacked the 8chan site with sensitive user traffic data.
While HolaVPN can help hide your IP address and unblock some sites, you're still unable to gain access to streaming platforms or blocked torrents.
The program works on L2TP / IPSec, IKEv2, HTTP protocols. The browser extension uses only HTTP. It is an outdated protocol that is unsecured, easy to break, and has no encryption.
Download Hola VPN for Windows, Mac, Android, and iOS. Additionally, there are clients for PlayStation, AppleTV, and SmartTV.
This service is entirely free, although a premium version is available at $14.99 a month. If you consider using Hall VPN services, it's best to use the free version. If you already purchased a subscription, it's worth writing to technical support and getting a full refund if your inquiry is within 30 days of the purchase date.
Servers
There is no limit to the number of available servers, as each member of the network becomes an active participant on a separate server. Therefore, you have connection ability with any country worldwide.
Simultaneous connections
In the free version, only one device has connection ability per account. In the premium version, you can connect up to 10 devices simultaneously.
Technical support
Don't waste your time writing to technical support as they don't bother to respond. We wrote the company a letter, and we're still awaiting our reply (doubt we'll ever see it too). Therefore, your best bet is to hope you can stumble upon the answers to your questions in their FAQ.