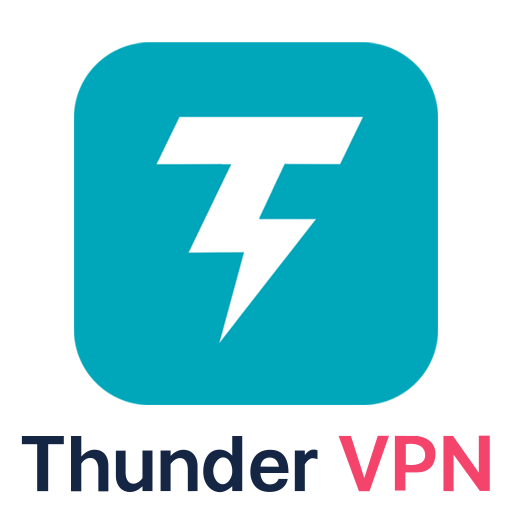 Rating 4.0
Our Rate #26 from 39 Of All VPNs
Operational since 2017, ThunderVPN has been downloaded more than 10 million times and was developed by Signal Lab, which also happens to be the same company that created the ever-popular SecureVPN.
Signal Lab reflects a California, USA registration, and coincidentally (not really); California does not allow storing user information, making them perfect nesting grounds for a VPN service provider.
Although the Privacy Policy states, "We collect information about your IP, device, brand, location and operating system," although the information is entirely deleted at the end of each session.
Why this company temporarily logs user information then deletes the information is unclear to us. For users desiring complete anonymity on the network, ThunderVPN is not for you.
On the official website, the service states that they specialize in unblocking sites and various applications. However, after testing the service for ourselves, we can confirm that this is not the case. Additionally, the developer fails to inform users of the protocol and encryption that their application uses. During our tests, we were only unable to unblock BBC iPlayer; no other streaming platforms could be bypassed. Last but not least, Thunder VPN does not unblock torrents.
To download ThunderVPN, you'll have to go to the Google Playstore or AppStore and searching "Download ThunderVPN." Users should know that ThunderVPN is not functional for iOS or PC and shows no inclination to change this. Monthly subscriptions begin at $4.99.
Speed
During speed tests, we recorded a 95% decrease in our connection speed. From the initial rate of 35 Mbit/s, only 1.75 Mbit/s remained. This speed decrease is unwarranted and makes it impossible to stream videos or download files.
Servers
There are only 17 servers available for connection in 8 countries:
| | |
| --- | --- |
| France | USA |
| Germany | Great Britain |
| Italy | Luxembourg |
| Netherlands | Canada |
Servers are often unavailable due to the vast number of active connections.
Возможности Бровсек
Скроет IP.
Защищает трафик.
Разблокирует торренты.
Simultaneous connections
In both the free and paid versions, only one device per account is available.
Why you shouldn't install ThunderVPN
We don't recommend using ThunderVPN, and here's why:
They keep logs.
Minimum available servers.
No kill switch function for emergency disconnection.
No traffic encryption.
No technical support.
It severely reduces internet speed.