How to Hide Your IP Address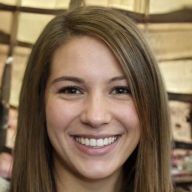 Stefany Anderson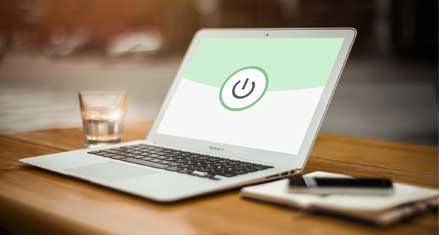 The main reason to hide your IP is the natural desire of online privacy. No matter what you are going to do this time: torrenting, chatting with friends, surfing some sites which may be prohibited by the local government. That is why "VPN hide IP" will be very helpful if you don't want to share your browsing data with anybody.
Our Top Product Picks
Use the Best VPN for Privacy for Keeping Your Online Habits in Secret
If to go deeper we'll see that digital era makes the search for some product or service easier but this search is available not only for you but also for those who are interested in such info. We share a lot of information online and these data can be used for different purposes. VPN will help you to spoof your real IP address so almost nobody will get the information about your online habits and recent searches.
The Most Reliable VPN for Torrenting
Also, you may need to hide your IP address when you are using torrents or other P2P file sharing services. As you might know, all P2P file sharing services show the IP addresses of other peers which take part in the network. And there is not a secret that the representatives of copyright owners are constantly checking the biggest torrent trackers looking for those who shares the movies or TV series which are protected by copyright. As you might know, IP address is an identifier like your postal address. Your ISP may keep all your logs (and in some countries, ISPs have to keep all user' logs for a definite period of time) so it is as simple as ABC to figure you out.
As copyright laws are quite tricky you may get a warning e-mail or letter from your ISP about the complaints of copyright owners. In some countries with strict copyright laws and anti-privacy legislation, you may even be fined for torrenting. That is why it is better to spoof your IP and best VPN for torrenting will help you.
Change Your IP Address with the Most Private VPN
Sometimes you may face with the situation when you ISP offers only shared static IP addresses which are the same for hundreds of users. And if even one user compromises this IP address (by sending spam, etc.) this IP will be blocked on most services and entertainment sites. Of course, you can ask your ISP for the dedicated IP address but it usually costs more than a subscription for the reliable VPN provider.
Hiding IP to Save Money
Also, VPN may help you to save some money. It is not a secret that big e-commerce sites or booking sites apply flexible pricing based on location. For example, if you want to buy an airplane ticket using California IP you may see the higher prices than if you do it using Kentucky IP. So you can set Incognito Mode in your browser, switch the VPN on and try to search for a better price.
How to Choose VPN to Hide IP
No matter why you want to hide your IP you need a reliable VPN service which ensures privacy. So here are the features of privacy-oriented VPN operator
No Logs Policy
VPN service which cares about the privacy of its subscribers has zero logs policy. It means that provider doesn't collect any info about users (traffic logs, information about uploads and downloads, etc.). Such service just asks you for an e-mail address for registration and contact purposes (and you can create a new e-mail address for registration which won't be associated with you).
DNS and IP Leaks Protection
This is also an important feature for your privacy. Reliable VPN provider has to offer protection from IPv6 leak and DNS leak (to prevent some sites and services from discovering your real IP and DNS records). By the way, you can check your current VPN provider using the site like http://whatismyipaddress.com/. If it displays your real IP address it means that your current VPN service has big problems with the privacy of users.
Kill Switch
This feature protects your privacy in case if VPN connection disrupts. Even the most reliable VPN service can have server downtime. If this occurs kill switch immediately closes your sessions thus ensuring that your real IP address will be kept in secret.
FAQ
Will hiding VPN ensure my full anonymity on the internet?

No. In most cases we are talking about privacy on the web, but not about full anonymity. For the first, your VPN provider may know what you are doing while surfing the world wide web. That is why it is so important to use VPN service with zero logs policy. If you prefer full anonymity, it is better to use VPN and Tor browser (some providers already offer such solutions).

Can I use free hide IP VPN?

In general, you can but free VPN services usually have different limitations and for sure don't provide the high level of online privacy. As free VPN usually keep logs it means that they have the information about your VPN sessions. This information may be used for their purposes (e.g. it may be purchased by advertisers). Of course, you can try some free VPN to hide your IP address if you need it just one time but for continuous use, it is better to choose reliable paid provider. If you are still in doubt you can always try some top VPN provider for free. Almost all of them offer a free trial or money-back guarantee. You can find more information about top VPN trials on this page Top VPN Trial

Is it legal to hide IP with VPN?

Yes, VPN services are legal in almost all countries of the world. So if you want to use VPN for privacy and security of your data this is completely legal.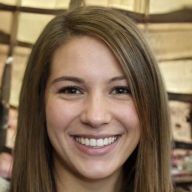 Written by:
Stefany Anderson
Technical Writer, Visit My WebSite Techno-copywriter, Privacy, Internet Security