5 Best Anonymous Mail Services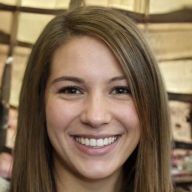 Stefany Anderson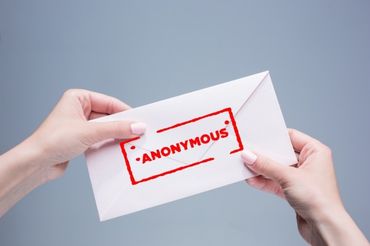 Anonymous mail services provide users with temporary email addresses (without linking a mobile phone). Such email accounts are permanent or self-destructing after 1 hour or one month of use, deleting any information stored on them.
Why Should You Use Anonymous Mail?
3 Core Reasons:
To receive or send a one-time message
Safeguard personal mail from sites (forums, chats, etc.)
Avoid spam emails in the future upon registration
The critical disadvantage of anonymous mail is that some resources do not accept it for user registration. The reason is that spammers and scammers can use such addresses.
What is the Difference?
There are two types of anonymous mail services:
Permanent - is analogous to permanent mailboxes in Gmail, Outlook, or Bing. After creation, the address remains with the user forever, but all information on it is end-to-end encrypted.
Temporary - are created for a limited period, after which the address is deleted with all received and sent messages. These services are more restrictive.
Some of the resources are presented in free and premium formats.
How to Maintain Anonymity
You will not be able to hide your online presence using only anonymous mail. For additional protection, you will need:
VPN Services - encrypt user traffic, change actual IP address, open access to restricted content, and prevent DNS leaks with WebRTC
Anonymous Search Engines - search for information on the network, blocking tracking trackers and preventing data collection.
A free trial period or a guaranteed refund within 30-45 days helps you choose the exemplary VPN service. Here is a
quick link to our homepage
for the best VPN services online.
5 Best Anonymous Mail Services
Let's now gauge the best service providers and their pros and cons.
ProtonMail
The project ProtonMail is an analog of regular mail clients from Google, Microsoft, or Yandex. It stands out against the background of competitors with zero access (the developers use end-to-end encryption), so only its owners can enter the mail. Data stored in the mail is also encrypted using AES, RSA, and OpenPGP algorithms.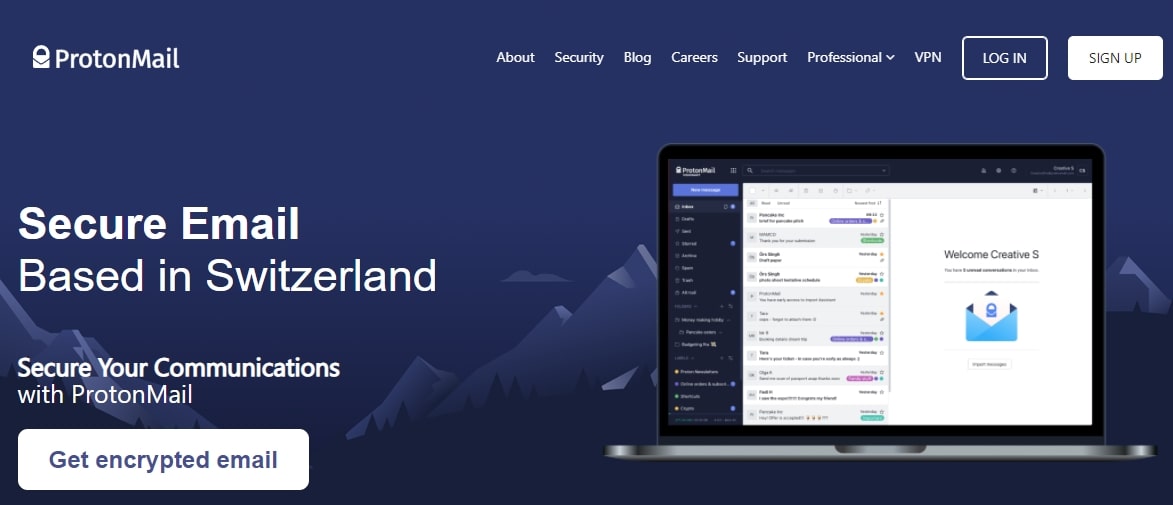 They start mail without specifying personal data. By default, the user gets a free account with 500 MB of email storage space. The professional subscription removes all restrictions for $75 per year ($8/month) or the "visionary" package for $288 per year ($30/month). The latter includes ten mail domains to choose from and a ProtonVPN subscription.
Use mail with
ExpressVPN
, which provides worldwide access from any country.
Tutanota
An analog of ProtonMail that was developed two years earlier, in 2011. The idea of ​​the project Tutanota is to provide anonymous email with end-to-end encryption so that only the user has access to private emails. Received messages are additionally encrypted using the AES-128 algorithm, and the free version of the project offers to store 1 GB of data.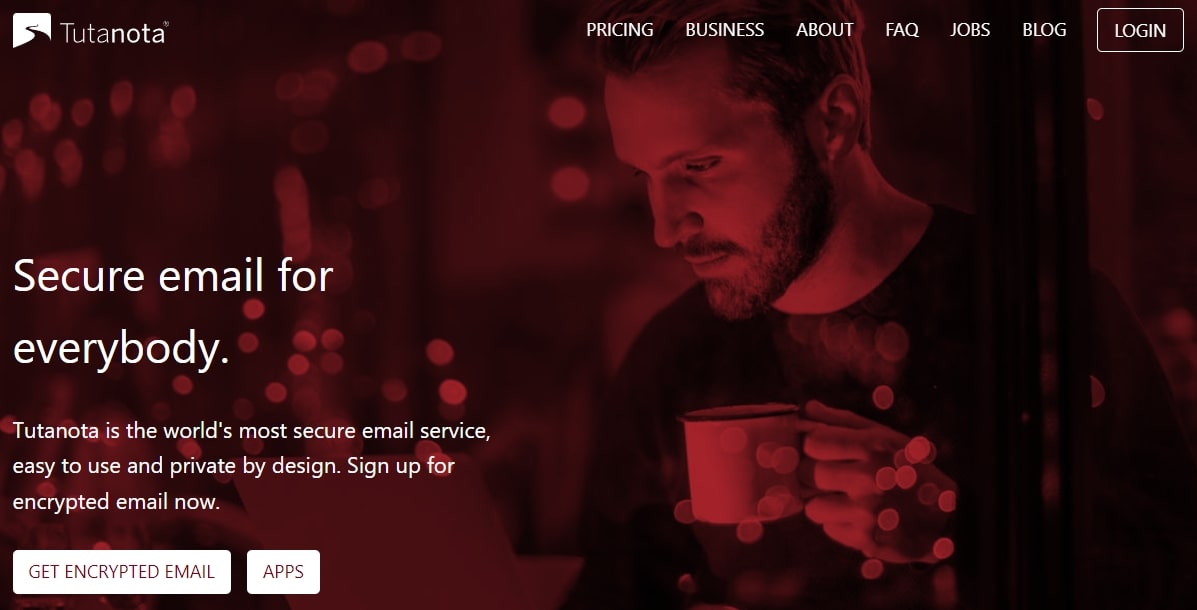 Service plans are available as individual and business. In addition to the mailbox, the client receives a secure calendar, contacts, and a smart search engine with word search.
Like ProtonMail, Tutanota is open source and is shared on GitHub.
Mailinator
Mailnator is a unique service provider that offers public mail. You only need to enter its name to create a mailbox, and you can start receiving letters. Sent and read messages are stored in RAM and are deleted after 2-3 hours. Despite the lack of confidentiality, the developers do not keep a log of site access and do not store IP users.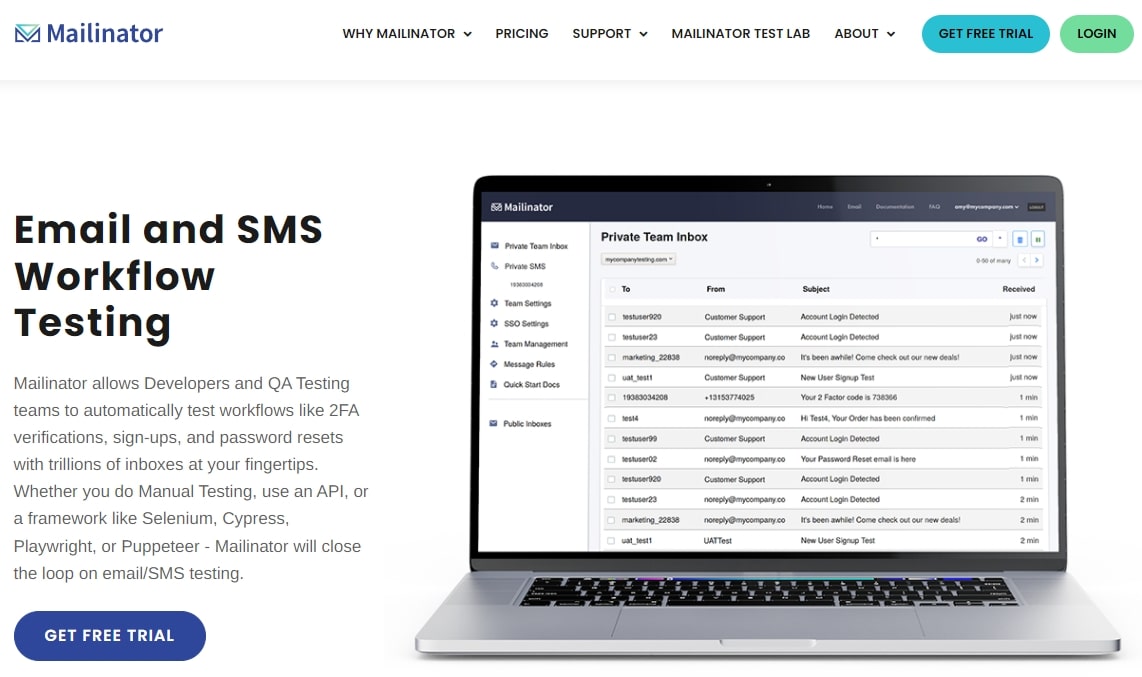 Limitations - you cannot send letters and receive messages with attachments. Some of the restrictions are removed by a premium subscription divided into three tariffs: developer, team, and enterprise.
Shared access to mailboxes acts as additional protection for anonymity since it is impossible to trace a real user. If you use
NordVPN
, you can also hide your actual location.
Tempr.email
Tempr is one of the best anonymous email services. With its help, temporary electronic boxes are created, which remain active for one month (30 days), after which they are deleted along with all the information received. When registering, the user does not need to provide personal data or go through confirmation using a phone number.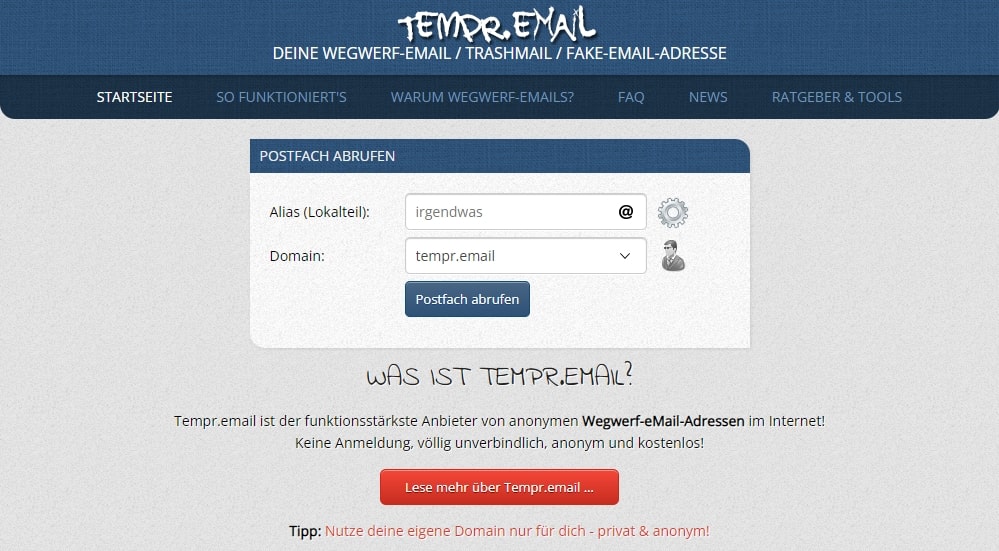 The developers allow you to protect data using passwords but do not guarantee their safety due to the lack of encryption algorithms. Unlike Mailinator, it will enable you to send messages to other email addresses without restrictions.
The project creators recommend using their services' services temporarily, without linking the created account to personal and commercial accounts.
10MinuteMail
10 Minute Mail follows its name and creates a random email account within 10 minutes. You cannot write from such an address, but you can reply to a received message or redirect it to your primary email.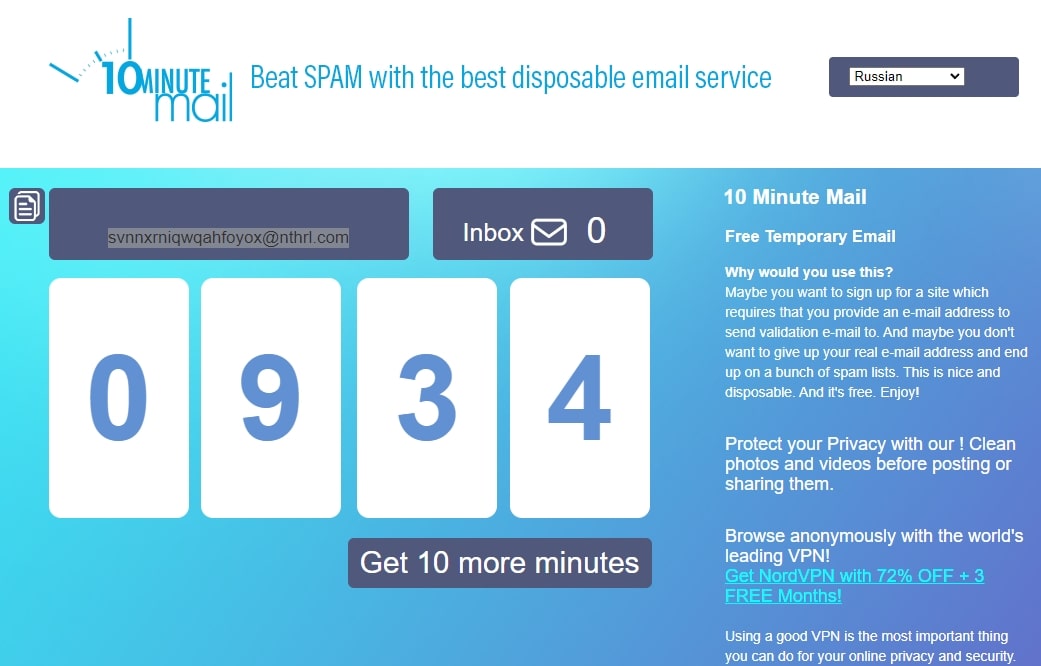 If the message is essential, the life of the mail is extended by an additional 10 minutes, but the total lifetime of the created address should not exceed 1 hour. After the expiration of time, mail and all received messages are irretrievably deleted.
The service stores and processes the personal information of users, including their IP addresses. Therefore, we recommend
using Surfshark VPN
with an unlimited number of devices.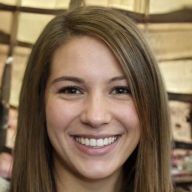 Written by:
Stefany Anderson
Technical Writer, Visit My WebSite Techno-copywriter, Privacy, Internet Security