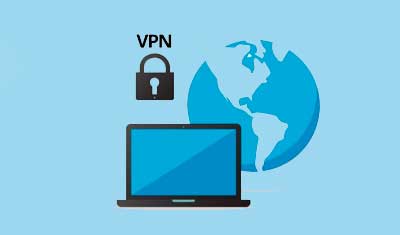 Companies can use a VPN for two primary purposes: secure Internet access and connect to a company server where employees can securely access files, applications, and other company resources.
A VPN creates an encrypted connection over the internet between two devices. An example of this encrypted connection in action is the connection between a work computer and a server. Since a VPN uses encryption to protect your connection, it is more challenging for hackers or the government to monitor your information or narrow down your physical location.
1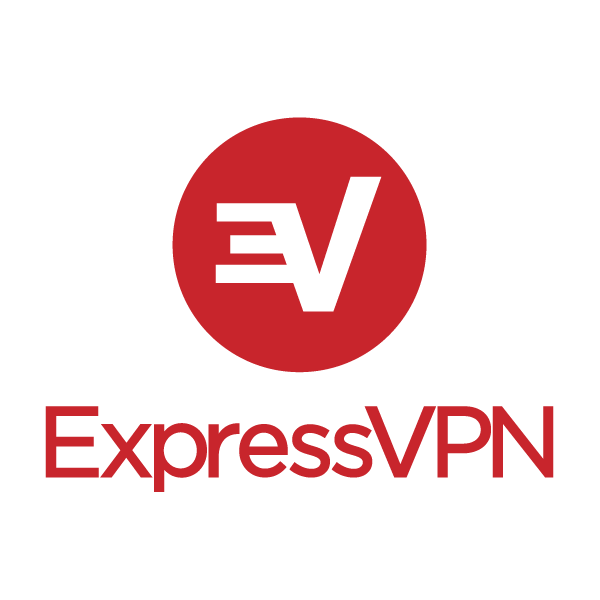 256-bit AES encryption
Fastest streaming speeds
Unblocks China geoblocks
IP leak protection
Why Businesses Need a VPN
A Virtual Private Network should be a base necessity for remote employees, as many of them connect to corporate networks through public Wi-Fi networks (such as those from cafes, airports, etc.). It is well-known that those open WiFi networks are easily hacked, which means that your business's confidential information is accessible and can be stolen.
A VPN also enables staff to connect to a shared server and securely download files, documentation, and applications. Simply put, a VPN creates a local, secure network.
For example, an employee can connect to an application on the VPN server, make edits online, all without downloading to their PC.
How to choose a VPN for business
When choosing a VPN service, focus on the following pillars to consider:
Seek out military-grade encryption or AES-256 encryption. Originally, AES-256 encryption was designed to protect military bases and is widely used in institutional banking. With AES-256 encryption, you are virtually impossible to hack.
Unlimited bandwidth will support your unbound traffic needs.
Make sure that the VPN provider does not store logs. Before purchasing a VPN, read the privacy policy to see if the company records data about your online activities and sells them to third parties. If so, bypass such untrustworthy companies.
The service sells dedicated IP addresses. You can buy an IP address for your business to maintain a private and secure network connection.
Estimate the number of servers. If there are only a few servers, they will often be overloaded and unavailable. The more servers available, the better.
Emergency disconnect (kill switch) and split traffic tunneling features. A kill switch is essential to block incoming and outgoing traffic if your VPN loses connection.
On the other hand, split tunneling allows you to route some traffic through a real IP address and other traffic through virtual IP addresses.
Below are five of the best-ranked VPN services for creating corporate networks.
How to Set Up a VPN for Small Business
Setting up a VPN is easy.
Employees download the VPN application to their computer, laptop, or smartphone.
Install the application and connect to the server to encrypt internet traffic. Often, small and medium-sized businesses buy dedicated servers so that employees always connect to one server with a specific IP.
Now all documentation is transmitted over an encrypted channel.
VPN Services
1. ExpressVPN
Supports up to 5 devices per account
3,000 servers in 94 countries
30-day money-back guarantee
Windows and Mac apps supported
2. NordVPN
Support up to 6 devices per account
5,300 servers in 59 countries
30-day money-back guarantee
AES-256 encryption
3. PureVPN
PureVPN is an affordable service for small businesses with 1-month, 1-year, and 5-year plans. Monthly subscriptions begin at $10.95 a month; with a one-year plan, it lowers to $4.16 per month, while a 5-year plan hill docks the total to only $1.32 per month. To sum up your savings, a 5-year plan will save you 88% OFF. To remain completely off-the-grid, you can pay for your service with cryptocurrencies, or you can use your typical credit and debit card, PayPal, or Webmoney.
PureVPN uses AES-256 encryption and a kill switch to protect your traffic.
Support up to 10 devices per account
6,500 servers in 140 countries
31-day money-back promise
OpenVPN protocol
4. CyberGhost
CyberGhost is a VPN that helps you create a private corporate network. There are 4 tariff plans available for subscription: 1 month, 1 year, 2 years, and 3 years. For a monthly subscription, you pay $12.99, for an annual subscription only $47.88 (or $3.99 per month), for 2-year plans - $83.76 (or $3.49 per month), 3-year plans a total of $87.75, or only $2.25/month. If you subscribe for three years now, you'll get three months of free service when using our link. For absolute anonymity, pay for your service plan with Bitcoin, or use PayPal and credit and debit cards.
Supports up to 7 devices per account
6,800 servers in 90 countries
45 days return guarantee
OpenVPN protocol and AES-256 encryption
5. IvacyVPN
IvacyVPN is an excellent option if you commit to a 5-year subscription plan. Otherwise, you'll be stuck paying a costly $9.95 monthly plan fee. You can meet in the middle with an annual plan and pay only $42 per year, or $3.50 a month. A 5-year plan will cost you only $1 a month ($60 total) and is 80% OFF for maximum savings.
Ivacy protects against DDOS attacks, separates traffic, and does not keep logs. If the VPN connection drops, Ivacy will enable the kill switch.
Support up to 5 devices per account
2,000 servers in 20 countries
30-day return guarantee
AES-256 encryption
6. PrivateVPN
PrivateVPN encryption is an optimal service for small and medium businesses. They have three flexible service plans that range from monthly, 3-months, and annually. An annual subscription will save you the most money, coming out to only $3.82 per month (less than $50 for the year), while you'll gain one-month free service by using our link. To remain anonymous, you can cover your subscription plan costs with Bitcoin, or you can use PayPal or credit and debit cards.
PrivateVPN helps hide traffic from hackers. All files will be transferred under AES-256 encryption protection.
6 devices per account
150 servers in 60 countries
30-day return guarantee
Clients for Windows and Mac
FAQ
Should I use a free business VPN?

Free VPNs don't have large server networks scattered around the world, strict encryption standards, or fast connections. When using weak encryption, your internet traffic is more susceptible to interception and data loss. Additionally, some free VPN services collect tracking cookies and sell them to advertisers for profit. Therefore, we recommend using paid VPN services. With them, you can protect your business from cybercriminals, data harvesters, and unwarranted eyes.

How do I use the money-back guarantee?

To get your money back, connect with technical support within 30 days after your purchase. If you subscribed to CyberGhost, you have a 45-day window while most money back returns are sent back to the issuing payment account.

VPN will not slow down the data transfer rate on the corporate network?

No, the speed may decrease, but only slightly. Therefore, there will be no delays in data transmission. Sometimes the speed, on the contrary, increases.
Other VPNs