The Best VPN для IE и Edge
With browser extensions from Microsoft, things are complicated: there are no VPN add-ons for Internet Explorer, there are very few VPN plugins for the Edge browser, and most of them are dangerous. And yet, millions of IE and Edge users log into the network every day through VPN - just not through an extension in the browser, but through a client program that can be installed on a device with any popular system, and then launch any browser, even the most outdated versions of IE.
Long story short, we recommend Nord VPN - it's the best VPN for the Edge browser (to keep your data safe around-the-clock), and it is an excellent choice for any version of Internet Explorer. You can try it for 30 days for free.
List of the Best VPN for IE and Edge
#1. ExpressVPN - ExpressVPN for IE Edge offers minimal performance impact compared to other services. The interface is intuitive, even for inexperienced users.
#2. NordVPN - NordVPN for Edge is available from Chrome Web Store. Click on "Allow Extensions from Other Stores" to install on your device.
#3. PureVPN - PureVPN for IE Edge is easy to install as a client and protects all browsers. Get complete protection against IPv6, DNS, and WebRTC leaks. From $0.32 per month with a 5-year plan.
VPN Extensions for Microsoft Edge: Which is Better?
Out of 38 search results among Edge browser extensions, only 23 are related to VPN or proxy; the rest are add-ons, ad blockers, solutions for Asian users, and more. And from this list, only four services can be used relatively safely: PureVPN, Ivacy, Zenmate, and Browsec (the latter is neat). Others collect your data, use your device to transmit a channel to other users, spoof search results, have access to your files, and can infect spyware.
Paid services often have sharewareVPNs for Edge, and they should be enough for the basic unblocking of sites and changing IPs. For more laborious tasks, use a VPN program.
VPN for Internet Explorer
Since there are no extensions, let's take a look at the programs. The VPN installation for Internet Explorer is no different from a typical installation of any other software. Download the installation file for Windows from the provider's website, run, and follow the installation wizard's steps. Register on the site if you need a login and password. When you enable VPN and establish a connection, all traffic will be encrypted, but you can only configure VPN for IE.
For low-tech and inexperienced users: install a split-traffic VPN for IE and configure autoloading. So the user will not forget to enable VPN, and it will be triggered automatically when the browser is launched, and the rest of the software will operate as smoothly as before.
1. ExpressVPN
Another VPN that consistently ranks in the Top 3 Best VPNs for any task. Although Express VPN does not have an extension for Edge, you can run it through the program for any browser, including any IE version. Up to 5 devices can be connected with one license while the VPN works best in China and other countries with strong Internet censorship.
High speeds for Netflix and P2P
94 countries and 3,500+ servers
One-button connection
Only $6.67 per month (on promotion)
2. NordVPN
According to many users, Nord VPN is the best for Microsoft Edge and Internet Explorer for real-time protection. They support a full range of all the necessary functions, including ad-blocking (even in videos on Youtube), double VPN, optimized servers for P2P, Netflix, and torrent unblocking. Up to 6 devices (of all types) can be connected with one license.
59 countries and 5,400+ servers
Zero logs (no logs policy)
100% user privacy
Prices as low as $3.71 per month
Features Review
FAQs
Can I use the Hola VPN extension on Microsoft Edge?

It is a swift (due to the lack of proper encryption) and free VPN, but the bottom line is that it is not their servers used as exit points but other users' devices. What another user does from your IP can be attributed to you, so it's worth considering.

Should I choose VPN or Proxy for Internet Explorer?

A proxy usually does not have high-quality encryption and does not even have essential VPN functions. We recommend a VPN to protect your privacy and enjoy your network comfortably.

How to use Free VPN Extensions in Edge?

You can use them to change IP or view a site not available in your country (if you are sure that bypassing the blocking will not cause you problems). Do not trust such VPNs with personal financial information; do not download torrents or other similar content. And remember that your data will be collected and processed for sale to third parties.
Other VPNs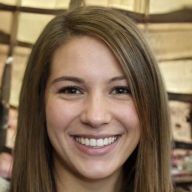 Written by:
Stefany Anderson
Technical Writer, Visit My WebSite Techno-copywriter, Privacy, Internet Security