No Logs VPN: top verified providers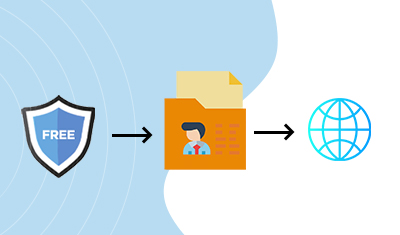 Each VPN positions itself as a VPN without logs (and VPN without logs does not exist). But some at the same time collect information about users and cooperate with law enforcement agencies. In contrast, others use only technical data to control accounts. There is no information linking data with a specific user on their servers, and after the session, the data is erased.
NordVPN recognizes the best VPN that does not keep logs - they have the most powerful encryption algorithms and the best no logs policy. You can try NordVPN for 30 days for free.
List of the best No Logs VPN
#1. ExpressVPN - Approved by multiple independent audits, ExpressVPN is 100% safe to use and does not store any logs other than technical.
#2. NordVPN - NordVPN does not keep logs, which has been independent auditors.
#3. PureVPN - PureVPN operates without logs, which is confirmed by a third-party audit. While you can trust the service, if you seek top-rated privacy levels, you're best off going with another service provider.
What is a VPN without logs?
There are several types of logs that VPN providers can keep:
Usage logs, that is, records of which websites the user has visited. For example, in the UK, this is a mandatory requirement for ISPs and VPN services, while in the US, ISPs can collect any information to sell data to advertisers. Most free VPNs work this way, especially on mobile phones.
Connection logs, metadata logs - IP address, connection start and end times, bandwidth. Relatively harmless, apart from the fact that all of the cases where VPNs helped authorities investigate crimes occurred because the VPN analyzed connection log data.
Real-time logs help the service to solve technical problems, analyze the situation with servers, determine the number of connections per license, and more. They are erased immediately after the end of the session.
Server logs. Since not all VPNs own their data centers, but rent capacity from third parties (this is a common practice), VPN does not keep records, and traces of information remain on the servers. The best VPNs with zero log policies (like NordVPN or ExpressVPN) solve this issue with RAM disks. The RAM disk processes the data in RAM, and after the session ends, the data just doesn't exist anywhere.
1. ExpressVPN
The entire provider network and all servers operate in RAM disk mode (they call it Trusted Servers). The company has passed several independent audits, confirming that no logs are kept (except basic technical ones).
In 2017, the Turkish authorities demanded that ExpressVPN release the server logs, and then took the server itself, where no real user information was found. This is the best confirmation of reliability.
2. NordVPN
In 2018, the NordVPN server was hacked due to a data center employee's dishonesty who installed an insecure remote control system. The scammers did not find any information and user data, so NordVPN received a real confirmation of 100% no logs.
NordVPN is considered the most secure for a reason:
Servers run on RAM disks
A full audit has been passed, confirming that NordVPN does not store logs, including IP addresses
There are Double VPN technologies, TOR-over-VPN, obfuscated servers to hide the very fact of using a VPN
KillSwitch in all applications
CyberSec function blocks all kinds of tracking trackers on websites
Features Review
FAQs
How to find a free VPN without logs?

Look for shareware VPNs that offer both a paid version and a limited free one. The work is carried out on the same servers and using the same technologies as their paid, reliable versions.

How do I find out what logs a VPN service keeps?

Read the privacy policy; usually, there is the data that is collected. On the sites, you can also find references to audits passed. And never believe the promises of a VPN without logs on the homepage, even those registered in a country that requires logs write so.

How do I check to see my VPN is not logging?

The real state of affairs is shown by independent audits and situations with the server's seizure or hacking. A company can promise no logs for years, and then turn over the data to the FBI or other services. If you're worried, choose the already verified NordVPN or ExpressVPN.
Other VPNs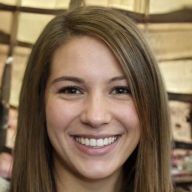 Written by:
Stefany Anderson
Technical Writer, Visit My WebSite Techno-copywriter, Privacy, Internet Security