Is It Possible to Use VPN for Apple TV?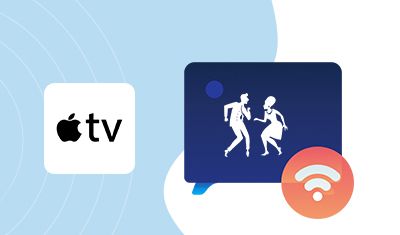 Connect a VPN to your tvOS TV, Apple TV, smartphone, or tablet with the Apple TV app and unlock a wide variety of regionally restricted shows and series.
Watch your favorite shows wherever you are. VPN can even increase your internet speed if your ISP restricts your streaming traffic. This option is available on all Apple TV devices: 4K, 4th gen Apple TV, 3rd gen Apple TV, 2nd gen Apple TV, 1st gen Apple TV
In 2020, according to many users, the best VPN for Apple TV is Nord VPN, with its blazing fast TV streaming, powerful security algorithms, VPN masking, and affordable prices starting as low as $3.71 per month.
How to use VPN for Apple TV
#1. ExpressVPN - ExpressVPN for Apple TV runs on tvOS and 5th or earlier generations of set-top boxes. Enjoy the blazing 4K HDR streaming quality, access to all apps, and untampered video content variety.
#2. NordVPN - Apple TV doesn't support a VPN. However, you can install a VPN on your Router. It gives you access to any kind of content. Fifty-nine countries and over 5,300 servers!
#3. PureVPN - PureVPN for Apple TV, you can watch whatever you want. Get a 7-day trial of PureVPN for just $0.99 and unleash the true potential of your Apple set-top box.
How do I connect Apple TV to a VPN?
You won't install VPN directly on Apple TV; devices do not support such applications. But you have at least three options to connect:
Installing a VPN on a router is the most comfortable option. You can buy a router with a pre-installed VPN of your choice or customize the one you already own. For more details, see our VPN for router review.
Smart DNS - can be called differently for all providers: for example, SmartPlay from NordVPN, MediaStreamer DNS from ExpressVPN, etc. Providers have step-by-step instructions on changing DNS on Apple TV 1, 2, 3, and Apple TV for A 4, 5, tvOS. This method does not encrypt the connection like a VPN on a router, but it usually works with top providers.
AirPlay Connection - Install a VPN on your smartphone or tablet, and when the devices are connected over the same Wi-Fi, you can direct the broadcast to your TV.
Only the best VPN apps for Apple TV will work with Smart DNS, so it's worth testing VPN services, especially for Netflix. If an error occurs, contact technical support, they help with this.
Free VPN for Apple TV
The cheapestVPN for Apple TV is better than any free VPN because you need maximum speed for unbuffered videos; Apple TV also has 24/7 tech support and powerful streaming bypass algorithms. You can try free VPN trials for Apple TV for 30 days to determine which provider suits you. Watch ExpressVPN DNS setup tutorial
1. ExpressVPN
VPN Express for Apple TV is a great solution, it can give you access to almost any content from Netflix, Hulu, BBC iPlayer, Amazon Prime Video, Sling TV, and HBO Now / Go. The MediaStreamer service can be used without a client connection and is therefore ideal for changing DNS settings (and still able to bypass Netflix blockers). There are firmwares for routers and routers with ExpressVPN.
High speeds for HD streaming
24/7 support
19 Netflix libraries Starting
As low as $6.67 per month
2. NordVPN
NordVPN's extensive server network is excellent for unblocking any streaming content. The site has detailed step-by-step instructions on installing NordVPN on your Apple TV and a knowledge base that lists the best current servers to unblock Netflix, Hulu, HBO Now and Go, Sling TV, Amazon Prime Video, and BBC iPlayer. You can buy a router with ready-made firmware.
59 countries, 5000+ servers
Up to 6 devices simultaneously
Dedicated servers for P2P
30 days of free testing
Features Review
FAQs
How do I use a VPN on Apple TV?

If you have a VPN router, just connect to it. If you have reconfigured DNS, restart your TV and wait for the settings to take effect. If something goes wrong, contact support right away; they know how to solve various problems.

Which VPN is the best for Apple TV?

The selection criteria are different for everyone, depending on the characteristics of the connection. For DNS, ExpressVPN is the best choice; it works best with this technology. To connect via a router, NordVPN is more affordable and convenient - more connections and lower prices.

Will Netflix work on Apple TV with a VPN?

It will, if the VPN itself can unblock Netflix, Apple TVs are few. Check out our VPN for Netflix review to choose a service.
Other VPNs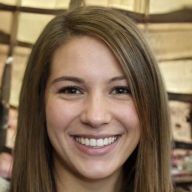 Written by:
Stefany Anderson
Technical Writer, Visit My WebSite Techno-copywriter, Privacy, Internet Security