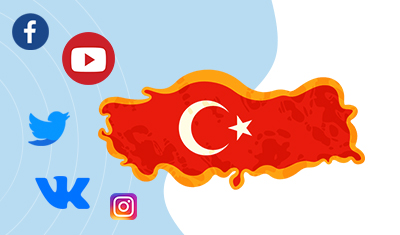 The political situation in Turkey is quite tense, and Internet freedom simply does not exist. Internet service providers must store all information about the details of users on the network and monitor traffic. Moreover, social networks, websites, and even Google tools are periodically blocked. For a comfortable stay in Turkey, it is advisable always to keep the VPN turned on.
We recommend Nord VPN for Turkey - the best in terms of price and quality, it can mask traffic and unblock absolutely any site worldwide
List of The Best VPN for Turkey
#1. ExpressVPN - ExpressVPN Turkey unlocks geo-restricted content, including social networks, and prevents the tracking of your online activities.
#2. NordVPN - NordVPN for Turkey has 5 servers with Turkish IP, including a dedicated one for P2P. Unblock any content while protecting your anonymity.
#3. PureVPN - PureVPN for Turkey allows you to connect to 6 servers in Istanbul, and, of course, global access to content. Fast and secure, PureVPN offers a seven day trial period for $0.99.
VPN use in Turkey
You need the best VPN for Turkey to bypass blocking. After the coup, they periodically find themselves blocked or censored by Facebook, Twitter and Youtube, temporarily disabled Google Docs, Drive and Translator, Dropbox, and OneDrive services. Booking does not work; websites of gambling and containing content 18+ are prohibited. Netflix is ​​formally available but limited and censored (this also includes geo-restrictions for specific regions from Netflix itself).
There are VPNs with servers in Turkey, so if you need a Turkish IP, this is not a problem.
Best Free VPN for Turkey
The country has implemented a deep packet inspection system, like in China. Even if the traffic is encrypted, your ISP sees that you are using a VPN, so no free VPNs for Turkey are suitable, and not even all paid ones can handle Turkey's strict censorship. Turkey needs a VPN with obfuscation and traffic masking to avoid gaining the provider's attention.
It's best for Turkey to choose VPNs that work in China, such as ExpressVPN and NordVPN.
1. ExpressVPN
Another very reliable VPN with Turkish servers that can mask traffic in Stealth mode is ExpressVPN. Bypass blockages in China and take advantage of the privacy-enhancing tools. Servers work in RAM mode with nothing being stored on them long-term. Express VPN in Turkey is best used with Türk Telekom and Vodafone, but Turkcell often has problems.
Turkish servers are available
Up to 5 devices per subscription
Get 30 days free (discount)
Prices as low as $6.67 per month
2. NordVPN
The optimal choice, the best VPN for Turkey on PC, iPhone, Android, to get IP on Turkish servers and access world content, Netflix, and torrents. 100% secure for users: Kill Switch, Double VPN, VPN + TOR, separate obfuscated servers for traffic masking, and complete absence of logs. Blocks with Turkcell / Superonline are bypassed through the Chrome browser extension.
Turkish servers - there are
Support up to 6 devices per license
30 days testing period
As low as $3.71 per month
Features Review
FAQs
Is it legal to use a VPN in Turkey?

There is no direct indication in the law, but, like in China, this is a gray area of ​​responsibility. Choose a VPN with traffic masking to avoid drawing attention from your service provider. And install it in advance; the sites of VPN providers are also sometimes blocked.

Can I use a free VPN for Turkish IP?

In general, yes, unless you are in Turkey and find such a service. Usually, Turkey is not included in the free VPN server lists.

Are there VPN extensions for Google Chrome for Turkey?

We do not recommend using any free VPN add-ons online; they will not protect you. You can only use paid VPN extensions with the client turned on - only there are traffic masking modes.
Other VPNs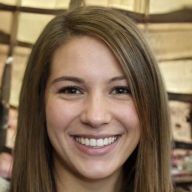 Written by:
Stefany Anderson
Technical Writer, Visit My WebSite Techno-copywriter, Privacy, Internet Security